Estimated read time: 2-3 minutes
This archived news story is available only for your personal, non-commercial use. Information in the story may be outdated or superseded by additional information. Reading or replaying the story in its archived form does not constitute a republication of the story.
Courtney Orton reporting The best gift this Christmas for four siblings is that they're all together, adopted into the Smith family right before the holiday.
Robin and Karen Smith already have seven children of their own, but they say the more the merrier, especially if it means siblings aren't separated.
"They says, 'We'd like to keep them together, but we haven't found a home that will keep the four of them together,' and I said, 'You have now,'" Karen said.
"We kind of got attached to them," Robin explained.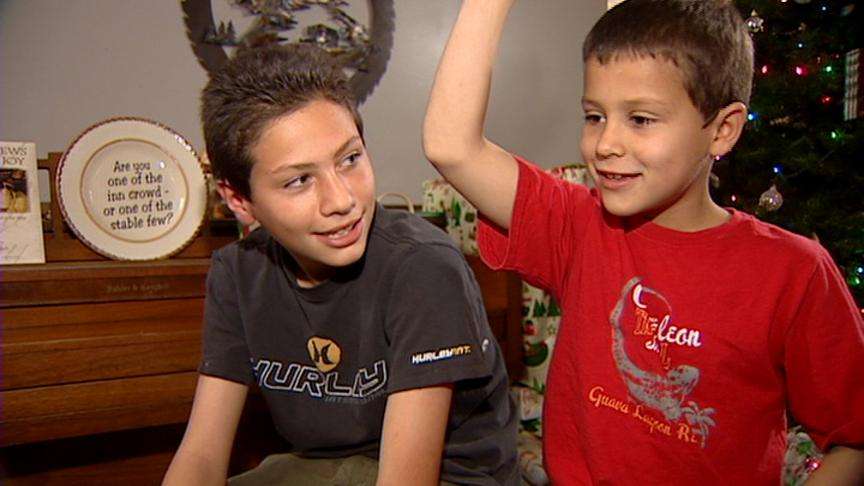 That's when 11-year-old Alex and 7-year-old Johny reunited with their two younger siblings--4-year-old twins Isabella and Isiah--and became part of the Smith family officially.
"I like everyone in this place," Isabella said.
Alex added, "They're nice and fun."
When we asked little Isiah, who's blind, what he likes best, he told us it's the Smiths' Chevy trucks.
Johny says he likes fishing with his new dad, Robin. "Robin said if I leaved the hook in the water, [I] would catch one, and I said, 'OK' and I swung it. A fish just bite on it and I said, 'I caught a fish!' and Robin went like, 'yeah, right,'" Johny said.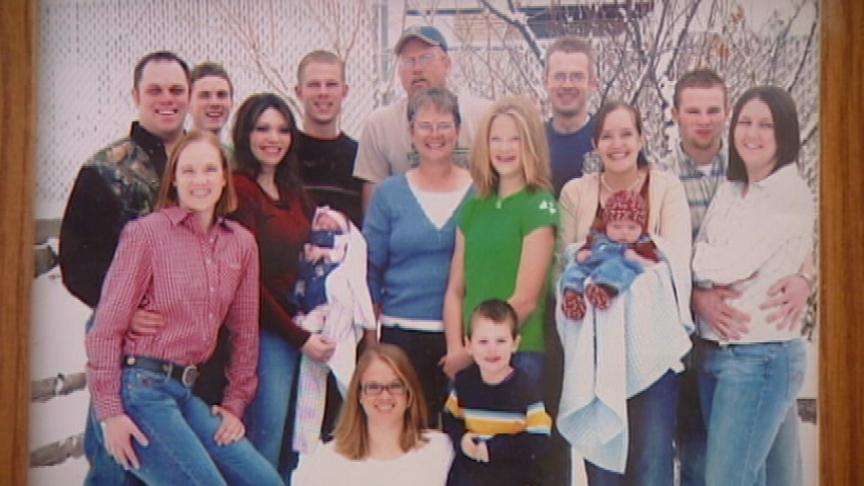 The Smiths say the kids have blended right in with their older children--three still live at home. "We have a first litter and a second litter," Karen explained.
They spend time together doing things that bring them closer. "I've always wanted a little sister. She's really fun, and they give me something to do other than homework," Kaitlyn, 14, said.
Seventeen-year-old Brice said, "It's not quiet. It's not necessarily boring; I don't have to find things to do."
A loving home is possibly the best gift any child could ask for. "There's a lot of good kids out there who just need a chance, just need someone to care, somebody to actually want them," Robin said.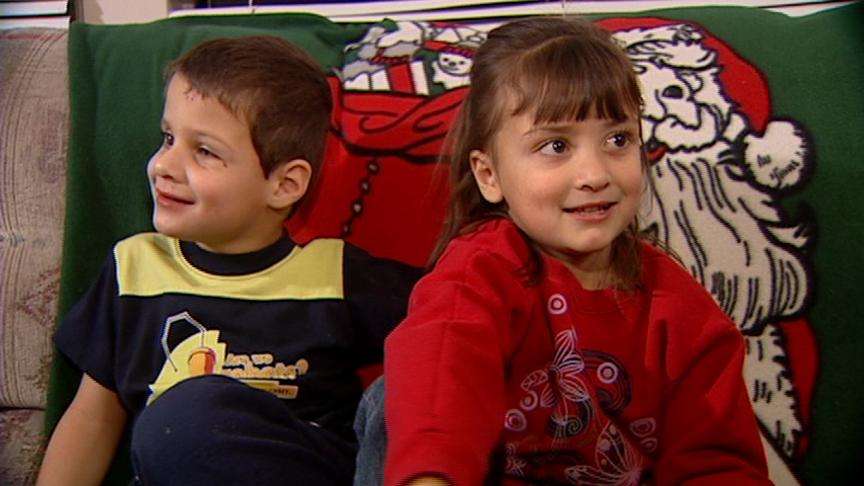 The adopted children's birth mother and father live in the area, and they do get to see them occasionally. But the children are adapting to life in the Smith house and they've even started calling Karen and Robin "Mom" and "Dad."
There are currently more than 2,600 children and teens in foster care in the state of Utah. "Not all those kids are looking for adoption. More often than not, we're trying to get kids back with their family rather than looking for an adoptive family," explained Duane Betournay, director of the Utah Division of Child and Family Services.
Adoption numbers show that about 500 children and teens were adopted out of foster care into home placement last year.
For more information on foster care or adoption in Utah click the related links.
×
Related links
Most recent Utah stories