Estimated read time: 3-4 minutes
This archived news story is available only for your personal, non-commercial use. Information in the story may be outdated or superseded by additional information. Reading or replaying the story in its archived form does not constitute a republication of the story.
SPANISH FORK — Ten years ago, Utah author Jeffrey Savage completed a manuscript of a horror story — one he believed would be brought to readers through a New York publishing house. But this scary story was destined for something different.
The best-selling author has also written two successful middle-grade series: "Farworld," published by Shadow Mountain, and "Case File 13," from Harper Collins. Both are published under the name J. Scott Savage. He is also the author of the "Sandra Covington Mysteries" series from Covenant.
Savage fully expected his adult horror novel would find publishing success with a mainstream publisher, but he was wrong. In a milestone for the author, as well as the LDS publishing world, Savage's scary novel "Dark Memories" has just been released by Covenant, an LDS publishing house based in Utah.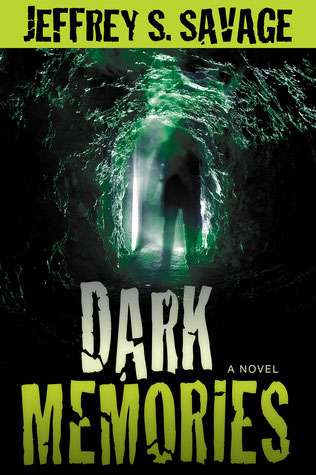 "Dark Memories" is the first horror novel published by Covenant or any mainstream LDS publisher.
"I never in a million years thought that an LDS publisher would publish something this scary," Savage said. The author, while looking for a publisher, received many inquires about the book from LDS friends and readers, including Kirk Shaw, an editor at Covenant.
Savage said Shaw, " … loved that it was both terrifying and had a strong redemptive message. And get this – he thought Covenant might want to publish it. The craziest thing is that he was right."
Savage's book begins in 1977 when six children get lost in an old abandoned mine in a small town in Colorado. Only five are found and make it out alive, despite a tremendous search effort. More than 30 years later, in 2011, Police Chief Cal Hunt finds his small town in the grip of a series of mysterious and disturbing murders. The chief soon realizes that the victims are the survivors of the mine tragedy. More unsettling than the murders is the discovery that a supernatural force may be reaching out from the darkness to claim revenge.
Savage explains that the book is not "Texas Chainsaw Massacre" blood and guts. "It's more like the scary movies I watched growing up … when the most terrifying parts of the story took place in your own head."
"Dark Memories" is a fast-paced, well-written novel. The characters, especially Chief Hunt, have real depth and are instantly likeable. The plot is layered and satisfying. With just the right kind of scary, and many heart-pounding scenes, this book is sure to thrill readers.
"Dark Memories" is available at Deseret Book and Seagull Book, as well as online from these retailers and Amazon. For more about the author visit his website, jeffreysavage.com.
---
*

About the Author: Teri Harman
*Teri Harman, author and book enthusiast, writes a biweekly column for ksl.com and also contributes book-related segments to Studio 5. Her debut novel, "Blood Moon," comes out June 22, 2013. Find her online at teriharman.com**
×
Related links
Related stories
Most recent Family stories