Estimated read time: 9-10 minutes
This archived news story is available only for your personal, non-commercial use. Information in the story may be outdated or superseded by additional information. Reading or replaying the story in its archived form does not constitute a republication of the story.
This article will only compare the Xbox 360, PlayStation 3 and Nintendo Wii consoles. If you are considering a handheld or computer gaming system, then this article may not be helpful.
As a parent you may be feeling lost as to which gaming console is right for your family. While choosing the right console can be tricky, don't become overwhelmed. Answering a few questions will help you decide on the right console.
Who will mainly use console?
The age and maturity level of the main user will help dictate which console to purchase. For example, the Nintendo Wii is a better fit for young and new gamers between the ages of three to ten as well as group or party gaming. If the console is for a teenager or adult, then an Xbox 360 or PlayStation 3 is a better choice. If you have middle-aged children between ten and thirteen, then an Xbox 360 or PlayStation 3 may be a better choice because as your child matures so will their video game interests.
What is the main purpose for the console?
Some might think this is a silly question; after all you are only buying a gaming console, right? Today gaming consoles can be used for much more than just playing video games. If you are in need of a DVD player, Blu-ray player or a device that will allow you to stream Netflix, Hulu or other types of online media content, then a gaming console can meet those needs. If you want to use the console for more than just gaming then your best choice is either the Xbox 360 or PlayStation 3.
What console do your friends have?
A large factor in determining which console to purchase is your friends. Owning the same console as your friend will save you money as well as strengthen your friendship. As you share games and accessories you'll save money and your friendship will grow as you play games together and discuss your gaming successes and failures.
Today gaming is no longer a solo activity nor is it a single console activity. Online gaming has revolutionized the gaming industry and has created the ability to join your friends or anyone around the world in video games. Some online games even allow friends to play together in a group against other online gamers.
Will the console be used for online gaming?
The Wii, Xbox 360 and PlayStation 3 all have the ability for online gaming. If your main purpose for buying the console is online gaming then your best option is the Xbox 360 or PlayStation 3. The Xbox 360 has the best online gaming infrastructure followed by the PlayStation 3 which has a good online platform but the Wii has a weak online experience.
As you consider which console to purchase you should also be aware that a gaming console is not a one-time investment. You should plan to spend a couple hundred dollars every year on additional console equipment or games.
As a parent you are probably also concerned about the type of content your children will see or play while using a gaming console. All three consoles discussed in this article (Xbox 360, Wii and PlayStation 3) have great parental management controls. Some of the parental control features include:
The ability to manage the type of games or other media that the console will play. Parents can prohibit games or movies based on their rating.
Manage Internet access and online gaming access
Manage online console purchases. Each console has an online store that allows users to purchase additional games, game ad- ons, movies, music and more.
Monitoring the time spent using the console Essentially if you are looking for a gaming console for younger children, then typically your best option is the Nintendo Wii. If you are looking for a console for older children, teenagers or adults then you should purchase an Xbox 360 or PlayStation 3. You may be asking yourself how to choose between an Xbox 360 and PlayStation 3. Below is a brief list of what, in my opinion, are the pros and cons of each console. Hopefully this information will help you make the right decision.If you have recommendations or ideas please post them on the comment board and I will add them to this article.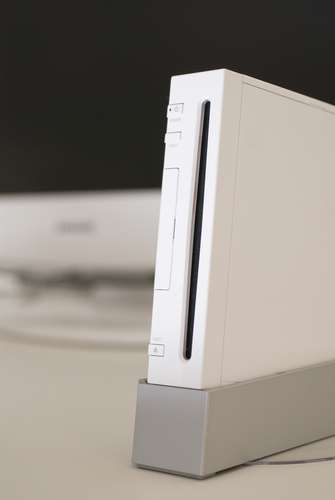 Nintendo Wii:
Because of their focus on motion gaming, simple controls and basic graphics, Nintendo has created a console that is great for beginners, young gamers, families and groups. It is also a great console for people who grew up on Nintendo classics like: Super Mario, Mario Cart, Donkey Kong, Metroid or other Nintendo game franchises.
Wii console pros:
Play games using your avatar: Players can create an unlimited amount of Miis which are custom characters (typically made to look like yourself) that you can use in many Wii games. We've created Harry Potter, Hermione Granger and Ron Weasly. Nothing like playing baseball with Harry Potter.
Family appropriate games: Compared to other consoles the Wii has a limited game selection, however a majority of their titles focus on young gamers or group/party games. These titles typically have a simple game play that young children ages 3-10 can easily grasp. Wii titles are less likely to contain graphic violence, substance abuse, nudity or strong language.
Motion gaming: Unlike other consoles the Wii has motion gaming built into the basic console. Wii console cons:- Graphics: Of all the console options, the Wii has the weakest graphics. The maximum video output for the Wii is 480p/480i.
Maturing family: While the Wii is great for young children, older children and teenagers may find the console too simple and limited. If you have a growing family or children transitioning into teenagers then you may want to consider a different console. If you plan to buy a Nintendo Wii in the near future, you may want to wait until after May 15. Rumor has it Nintendo will discount the Wii to $150 in light of an announcement for the next generation Nintendo Wii which is speculated to be released in 2012.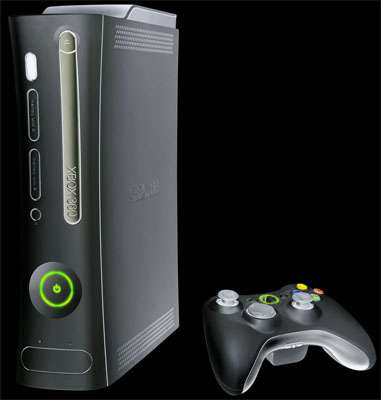 Microsoft Xbox 360:
The Xbox 360 is a great console for older children, teenagers, adult gamers and online gamers. There are Xbox games for younger children however majority of the Xbox games are for teenagers and adults.
Xbox 360 pros:
Online gaming: The Xbox 360 has the best online gaming platform of any console; however Xbox Live does require a subscription (roughly $60 a year). Many Xbox 360 games have an online co-op campaign mode or multiplayer mode that allow gamers to play the same game together on the same team or against each other in versus mode. You may also voice chat, video chat and watch movies together through Xbox Live.
Additional console features: With an Xbox 360 you can play DVDs as well as access a whole bunch of other Xbox Live features including: Netflix, Hulu Plus, ESPN 360, Last FM, Zune Pass Facebook, Twitter, game ad-ons, game videos and game demos. You can also create avatars for your gamer profile similar to the Nintendo Wii but with many more features for your avatar.
Game selection: Xbox 360 has the largest game selection of any console. This means you can pretty much find any game genre and difficulty to meet the needs of every gamer type. All consoles have their own exclusive game titles. Some of the more popular exclusive Xbox titles include "Halo" and "Gears of War."
Kinect: Xbox 360 is the only console that does not require a controller. Through Kinect, you become the controller. The Kinect senses your body and hand movement which is then used to control the console and game play. While Kinect is a great feature, it is an additional expense as well as a new technology with a limited game selection. Xbox 360 cons:
Red ring of death (RROD): Microsoft Xbox 360 has been plagued by console hardware failure with the most common failure called the red ring of death. However the new Xbox 360 Slim is less prone to these issues. Microsoft provides a three-year warranty for older consoles and a one-year warranty on the new slim console. You can also find local businesses on KSL Classifieds that can fix the RROD issue for around $50.
Does not support Blu-ray: While the Xbox 360 does support 1080p graphics (as long as it has an HDMI connection) it does not support Blu-ray discs.
Windows Media Center: If you want to access your personal media content from your home network, the Xbox 360 makes it difficult to get to it without Windows Media Center.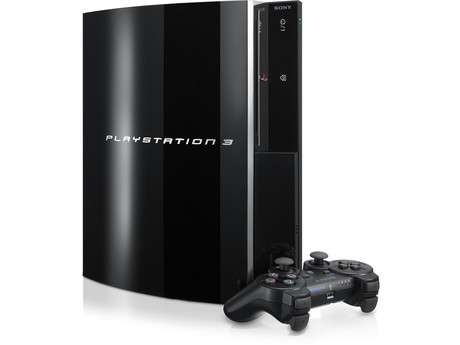 Sony ­­­­PlayStation 3
The PlayStation 3 is a great console for older children, teenagers and adults. It features better graphic capabilities than any other gaming console as well as a built in Blu-ray player. It can also be used as a home media network device. Some of the popular exclusive titles to the PlayStation 3 include: "Little Big Planet," "God of War" and "Gran Turismo."
PlayStation pros:
3D Blu-ray player: The PlayStation is the only gaming console that comes with a built in Blu-ray player. Another cool feature that some may not know is that the PlayStation 3 is also 3D Blu-ray disc player. As long as you have firmware 3.5 or later, your PlayStation 3 will play 3D Blu-ray discs
3D video games: PlayStation is also the only gaming console that currently supports 3D gaming. PlayStation has roughly 20 3D-supported video games out now with 10 or so more expected to be released by the end of 2011
Free online gaming: PlayStation 3 does not charge users to access their online gaming platform. The Nintendo Wii does not charge either, however as mentioned above the Nintendo Wii does not have a great online gaming platform.
DLNA compatible: If you are using a Network Attached Storage (NAS) device for your personal media collection and would like to access it with your TV, then the best option is a PlayStation 3. While the Xbox 360 supports DLNA, the PlayStation 3 is a better solution because of its ease of use and file support. PlayStation cons:- Hacked network: If you have not already heard, the PlayStation Network was hacked. It has been reported that the personal information and credit card information of 70 million users has been exposed to those that hacked the PlayStation Network.
Yellow Light of Death : PlayStation 3 is also plagued with console hardware failure known as the yellow light of death. PlayStation 3 does come with a one year warranty from the purchase date.
Basic Console Price : The PlayStation 3 has the most expensive basic console package priced at $299 while the Xbox 360 is $199 and the Wii $169. However also be aware of the different accessories included in the basic package for each console. For example the basic PlayStation 3 console has a 160GB hard drive while the Xbox 360 has a 4GB hard drive. Make sure you know the difference in console hardware and included accessories before you make your decision.
×