Estimated read time: 2-3 minutes
This archived news story is available only for your personal, non-commercial use. Information in the story may be outdated or superseded by additional information. Reading or replaying the story in its archived form does not constitute a republication of the story.
SALT LAKE CITY — Utah local Devin Graham has become a bit of a fan favorite with the ksl.com "Have You Seen This?" team. We've showcased some of his other videos like the Arches Rope Swing and the Human Slingshot.
We'd like to take credit for making his videos viral, but who are we kidding, the kid's got real talent and it's all him, but we like riding his coattails a bit.
Graham's latest video has thrown a videogame icon into the streets of the real world, Salt Lake City's streets to be exact. The video has only been up for two days and has already gained nearly 700,000 page views.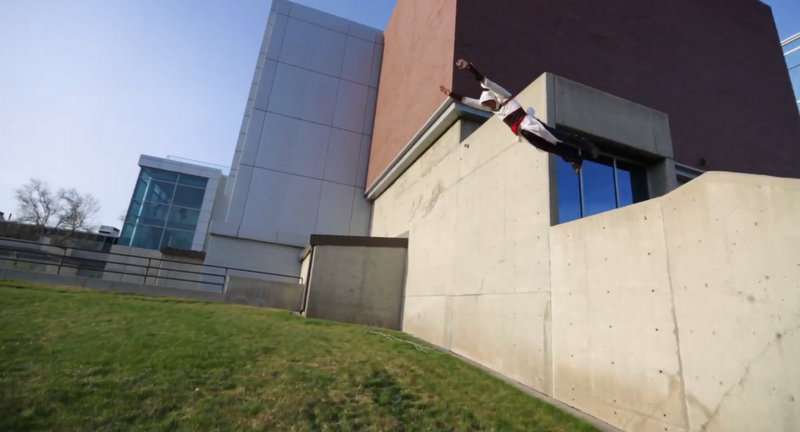 The video titled "Assassin's Creed Meets Parkour in Real Life" takes the title character from the Assassin's Creed franchise, Altair, and puts him in the real world doing all of his parkour acrobatics.
In the game Altair is an assassin who can climb up anything and safely jumps off everything. The stunts in the video were performed by free runner Ronnie Shalvis and it's pretty incredible to see what he can do. Most of us would snap our necks trying to pull off the stunts he does, but Shalvis makes them look easy.
While the video is a fun watch, the behind the scenes video is a blast. Watching Shalvis plan his stunts and then Graham track the action shows two masters showcasing their trades.
We want to thank Graham for making awesome videos that we get to post on our website and would ask him to keep it up, for all of us.
×
Related links
Related stories
Most recent Features stories