Estimated read time: 1-2 minutes
This archived news story is available only for your personal, non-commercial use. Information in the story may be outdated or superseded by additional information. Reading or replaying the story in its archived form does not constitute a republication of the story.
WEST VALLEY CITY — A brother and sister are looking for help in locating boxes of items belonging to their late mother after the storage unit they were renting was burglarized Wednesday night.
JeNean Carver was only 64 years old when she passed away due heart failure in May 2012. The last of her earthly possessions was locked up in a West Valley City storage unit by her children shortly thereafter.
But when JeNean's daughter, Anna Carver Thayer, went to check on the unit Thursday morning she found it empty.
"We opened the door — it was gone. It was all gone," Anna said. "We're talking video reels, photos, journals, albums, letters that she had to my dad that she kept."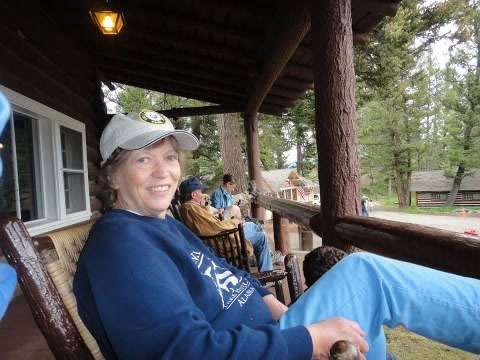 Anna's brother, Zac Carver, lives in Portland, Ore. She was also storing his boxes in the unit until he could come get them this summer.
"These were a chance for us to get to know our mom on another level, and really have her kind of around still," Zac said.
He said he'd planned to organize each piece in a way that would help JeNean's grandchildren know their grandmother.
Both Anna and Zac said they're not mad, and they don't care who did it, they just want their mother's keepsakes back.
"If somebody can find it, return it please," Anna said.
Unfortunately, police said it's not uncommon for a storage unit to get burglarized, nor is it unusual for someone to steal personal items such as photo album or home videos.
Many of the stolen boxes did have Zac's name written on them in black Sharpie. If you spot them, or know anything about the crime, contact the West Valley Police Department at 801-840-4000.
Contributing: Jordan Ormond
×
Photos
Related stories
Most recent Utah stories