Estimated read time: 3-4 minutes
This archived news story is available only for your personal, non-commercial use. Information in the story may be outdated or superseded by additional information. Reading or replaying the story in its archived form does not constitute a republication of the story.
NEPHI — A man who accidentally shot and killed his younger brother was ordered Tuesday to report to jail Friday to serve a 90-day term.
"This isn't a crime, it's a tragedy," Trevor Charlton said of the incident involving his sons. "It's hard to live with every day, but it's hardest for Eric. "
Eric Wayne Charlton, 27, was tentatively sentenced to six months in jail in December, but 4th District Judge James Brady decided to set a review hearing for Tuesday to allow Charlton to present an alternative to jail that would serve as a similar deterrent. The man said he planned to give presentations on the dangers of mixing guns and alcohol.
Brady still opted to sentence Charlton to 180 days in jail, with 90 days suspended.
"I cannot ignore that a life was taken," the judge said Tuesday.
Charlton looked stunned when the sentence was handed down. He had joined his parents and attorney in asking for alternatives to jail time at a previous hearing. He pointed out that he is the sole provider for his wife and two children.
"He's having a hard time," Trevor Charlton said. "He doesn't want to go to jail. He wants to take care of his family."
A review hearing has been set for July, at which point Charlton will be required to show his progress on the community service component of his sentence. Brady is requiring that Charlton give 90 presentations to various agencies about his experience and cautioning them against drinking and handling a gun.
Charlton was originally charged with manslaughter, a second-degree felony, and carrying a weapon while under the influence of alcohol, a class B misdemeanor, in the shooting death of his 17-year-old brother, Cameron. The pair were camping at Yuba Lake and were discussing trust and the Marine Corps when Eric Charlton took a gun out of its holster. At one point in the conversation, he swung the gun toward Cameron and it went off, killing him.
At the scene of the incident and repeatedly since, Eric Charlton reiterated that what happened was an accident. He told a deputy at the campsite, "It's all blank right there," when it came to just before the shooting. "I wouldn't intentionally shoot my brother."
He told the deputy he had some drinks that night — two mixed drinks and maybe a couple of beers. He submitted to a blood draw four hours later. His blood alcohol level was 0.06 percent.
"I had to forgive Eric and I did, almost immediately," Trevor Charlton said. "We struggle, but Eric has to live with the burden that, ultimately, this was his fault."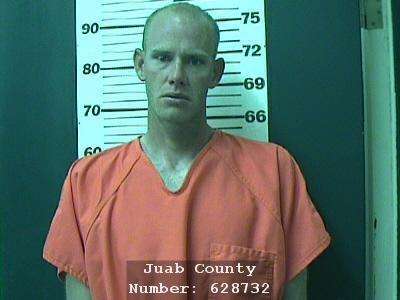 The family, though, never questioned whether the incident was ever anything other than a terrible mistake.
"(Eric and Cameron) were the best of friends and Eric was always watching out for Cameron and always wanted the best for him," the father said. "It's just a tragic accident."
After an emotional hearing on the evidence, Brady reduced the manslaughter charge to misdemeanor negligent homicide. At a sentencing hearing in December, Eric and Cameron Charlton's parents asked that Brady avoid a jail sentence.
"I absolutely know that Cameron would forgive him," Trevor Charlton said. "Cameron wouldn't want him to go through all that he has."
Brady sentenced the man to 24 months' probation and $3,500 in fines for negligent homicide at the December sentencing hearing. On the misdemeanor weapon charge, he sentenced Charlton to six months in jail with the plan to review his decision.
The judge said he didn't feel the sentence was needed to impose a punishment or because Charlton was a danger to others but said he did feel a need to provide a deterrence to handling weapons while intoxicated.
Defense attorney Susanne Gustin said her client will punish himself for the rest of his life, regardless of the sentence. "There's nothing that this court could do to him that he's not going to do to himself tenfold," she said.
×
Photos
Related stories
Most recent Utah stories