Estimated read time: 2-3 minutes
This archived news story is available only for your personal, non-commercial use. Information in the story may be outdated or superseded by additional information. Reading or replaying the story in its archived form does not constitute a republication of the story.
Paul Nelson, KSL Newsradio, and Gene Kennedy reportingThree police officers killed a Sandy man who they say drew a gun on them.
A bail bondsman called police late this afternoon for help in dealing with Patrick Rees. But instead of a peaceful ending, Rees is dead, and the three officers involved in the shooting are on paid administrative leave.
Sandy City police say Patrick Rees held his wife hostage inside their home, then released her and barricaded himself in the house. That was just over a month ago. So when a bondsman called police tonight asking for help dealing with this man, at least eight officers went inside the home.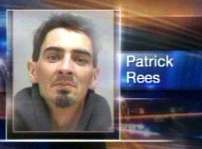 Police feel they took proper precaution but say the man threatened them with a gun. Police had a feeling Patrick Rees was hiding inside his home.
Sgt. Victor Quezada said, "We were given consent to go inside the home to look for the suspect."
Rees' wife let the officers in. Eventually, police found him in the attic.
"As soon as officers made entry into the attic, he rose from the ground level with insulation on top of him and pointed a handgun towards the officers," Quezada said.
Three officers shot and killed Rees. Neighbors, who didn't want to be identified, are not surprised.
One said it's common to hear "Domestic screaming, fighting, lots of people coming in and out. There's been multiple times when there's been officers walking this road."
Another told KSL, "I've seen the police here in numbers. Every time I see the police here in numbers, it's like four to five cars."
Sandy police say they've been called to the house several times for domestic-related incidents and protective order violations. Even tonight there was an incident that had not been reported.
"A domestic did occur here earlier. The bail bondsmen were revoking his bail on the status there," Quezada said.
Sandy police cannot confirm if the suspect fired his gun. We do know one officer suffered a minor injury while taking cover. He was not shot.
All three officers are on paid administrative leave, which is typical procedure following an officer-involved shooting.
×
Most recent Utah stories