Estimated read time: 4-5 minutes
This archived news story is available only for your personal, non-commercial use. Information in the story may be outdated or superseded by additional information. Reading or replaying the story in its archived form does not constitute a republication of the story.
UPDATE: Late Wednesday night, police officers in Salt Lake City arrested the woman wanted in connection with the recent Scaddy's robbery in Murray. Sandra Chotia-Thompson, 40, was arrested just after 10:30 p.m. at the Smith's Food and Drug Center at 455 S. 500 East. Officers say she was taken into custody without incident.
More information will be posted as it becomes available.
---
Previous Story:
SALT LAKE CITY — A woman police say was involved in an armed robbery in Murray that led to a shootout with police was shot and killed Wednesday during another confrontation with officers.
The incident happened about 12:10 p.m. near 974 S. 740 East. Members of the Joint Criminal Apprehension Team had been looking for a couple believed to be involved in multiple armed robberies around the valley, and an attempted homicide of a police officer.
Salt Lake City Police Sgt. Shawn Josephson said a South Salt Lake police officer fired at the person JCAT officers had stopped on the street, following some sort of confrontation. Josephson did not elaborate on the confrontation nor how JCAT and the woman came in contact with each other.
Related:
"I heard cars screech and then I heard some voices," said neighbor Amy Ballard. "All I saw was the officer shooting just down the street and headed down the street. He went running down the street."
"This is one of the safest neighborhoods I've seen," said neighbor Francis Powell. "That's the reason why we're here, cause it's such a quiet neighborhood."
The person shot and killed by police was a woman involved in a weekend robbery at Scaddy's, 5430 S. 900 East, according to Salt Lake City police.
Murray police detective Kenny Bass said the woman was not Sandra Chotia-Thompson, 40, who had been identified as being involved in the incident earlier this week.
On Saturday, a Murray police officer approached a person, believed to be a man, who allegedly had just robbed Scaddy's restaurant. The person, who was wearing a disguise that included a top hat and funny nose and glasses, ran off as the officer approached.
The officer chased the person, who ran to a waiting getaway car nearby. Just as the alleged robber was getting into the car, which was driven by a woman, the person turned and fired at the officer. The officer was not injured.
Originally, it was reported that a man had shot at the officer. Bass said Wednesday that investigators did not know if it was a man or woman because of the disguise.
Salt Lake City police Wednesday said two women robbed the restaurant, and the person shot and killed by a JCAT officer was one of those suspects.
No officers were injured in Wednesday's shootout.
Women may have been involved in other robberies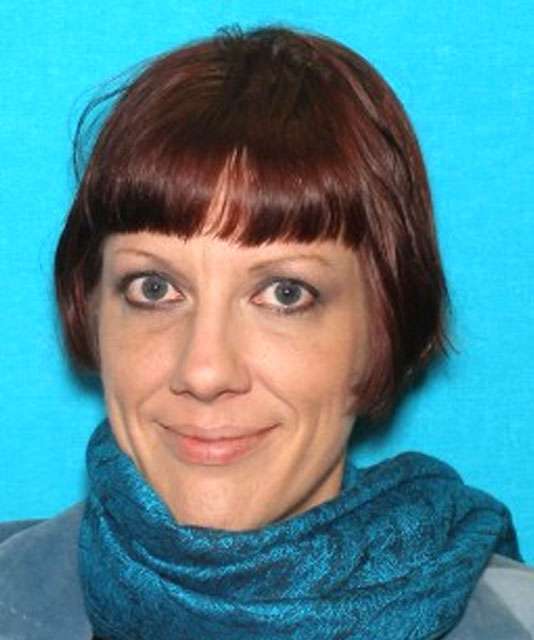 The suspect description of Thompson and the unidentified woman killed Wednesday also match the description from five robberies in a 12-day period near Sugarhouse. Witnesses reported the robber appeared to be a man, until he or she spoke with a high-pitched, feminine voice.
Similar accounts were given during robbery investigations at the Baskin Robbins and Red Mango on 2100 South, Alchemy Coffee on 1700 South, and Movies 10 in Sugarhouse and Sconecutter on State Street.
Detectives are now working to connect the dots, but finding the right answers will take time.
"The description appears similar," said Salt Lake City Police Detective Mike Hamideh. "Here's the problem: In saying it's definitely this person, or we strongly believe it's this person, that would be wrong because it would dissuade others from bringing forth information."
The priority is now bringing Thompson into custody to find out what role she played in the Murray incident and how she was connected to the other crimes.
"Now, will she be looked at later in other incidents? Yes," Hamideh said. "But in order of priorities, we strongly believe she is the suspect in that (Murray) case, which had lethal force that was used against an officer, so that's our focus right now."
Thompson is still on the run, considered armed and dangerous. Police believe someone knows where she is hiding. If you have information, contact the Salt Lake City Police Department at 801-799-3000.
Contributing: Sandra Yi
---
×
Photos
Related stories
Most recent Utah stories