MEDFORD, N.J. — A teen who has to tan every day to fight a rare disease is not as uncommon an occurrence as one might think, according to a national tanning organization.
Josh Borelli, a senior forward guard at Shawnee High School in Medford, has what is called Mucha-Habermann, an extremely rare autoimmune disease that causes lesions to form all over the body. The disease is so rare that when Borelli was diagnosed during his eighth-grade year, he was the only person in the country with the disorder.
There is no known cure for the disease, but there is something that can keep it in check: ultraviolet therapy, which Borelli receives by spending eight minutes a day in a tanning bed.
"Sometimes, you get a little tired of it, going there all the time or going to the doctors all the time," he told the Philadelphia Inquirer. "But I understand I have to do it. It's just a bump in the road."
Borelli spent five months doing treatment when he was first diagnosed with the disease, then went into remission for nearly four years. He is hoping a few months of treatment will be all that is needed this time around, as well.
The basketball star's disease may be rare, but his treatment is not as unusual as people may think, according to the American Suntanning Association, which announced its formation on Dec. 18 and has 1,400 members representing 14,000 U.S. salons.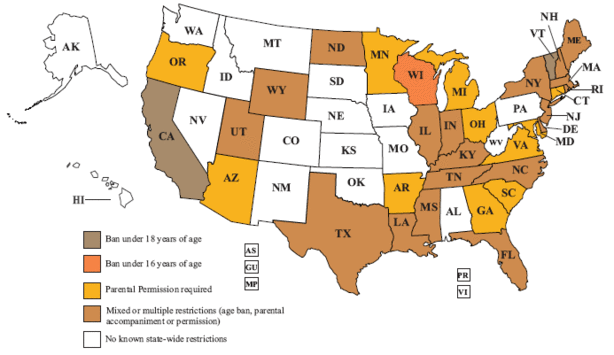 The association says the American Academy of Dermatology, among other organizations, has unfairly targeted tanning salons by spreading misinformation about the benefits of moderate exposure to ultraviolet light.
According to the ASA, studies that include both home-based and professional salons and both cosmetic and medical tanning cannot paint a fair picture of the tanning industry. According to the group, despite the AAD's claim that 100 percent of dermatologists discourage tanning, 11 percent of tanning-salon visitors are referred by physicians, 28 percent of whom are dermatologists.
"An estimated $5 billion–$10 billion in annual health care savings is generated annually by consumers who utilize cost-effective indoor tanning sessions as an alternative to expensive phototherapy treatments," the ASA said in a statement on its website
The ADA cites studies that have found a 75-percent increase in the risk of melanoma in those who have been exposed to UV radiation from indoor tanning.
More than 30 states have passed laws restricting or banning tanning by minors, according to the Centers for Disease Control. In Utah, a parent or guardian is required to be present and give written permission for each visit to a tanning salon by a minor.
×
Related Links
Related Stories