HERRIMAN — Jordan School District reversed their decision to cancel Herriman High School's production of "All Shook Up" after receiving permission to edit the play's "sexually suggestive" content.
The decision to continue with the play came after the district received permission from the play's producer to trim some objectionable material from the musical, rather than having the publisher refund the $5,000 licensing fee.
Earlier Thursday, district spokeswoman Sandy Riesgraf said the committee that reviewed the play according to standards put into place last year had wanted to take out the inappropriate song and content, but felt it infringed upon copyright laws.
The school will hold rehearsals for "All Shook Up" — an American jukebox musical that borrows from Elvis Presley's songbook and William Shakespeare ᰬ once some minor edits to Presley's songs have been completed and reviewed.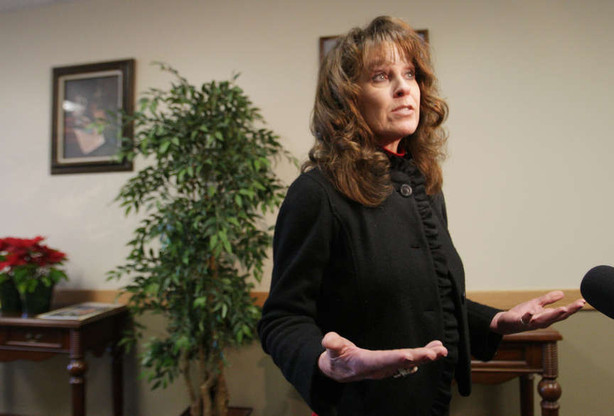 Presley warbles over a sweetheart whose "lips are like a volcano that's hot" in his 1957 song. "I'm proud to say she's my buttercup. I'm in love. I'm all shook up."
Presley's song lyrics and a scene suggesting cross-dressing were deemed offensive by school administrators.
The brouhaha over the play began last month when a parent complained to the district about a song in the play they felt was sexually suggestive. That complaint prompted the district to take a closer look at the script and lyrics. They decided the production — particularly that song's lyrics — did not pass their new, stricter policy on drama productions put into place after Bingham High School's production of "Dead Man Walking" was criticized.
"A couple of our administrators took the play, read it from start to finish and realized under our newly revised drama policy that there were some concerns, that some of the content may be offensive to some of our patrons," Riesgraf said.
"All Shook Up" had been reviewed a year ago, before the community requested the new policy.
What do you think?

Tell us what you think on the ksl.com Facebook Page.
Thursday morning before the district received permission to edit the play, hundreds of community members expressed outrage on social media sites after the Jordan School District canceled the production of "All Shook up" at Herriman High School.
Hundreds of community members took to KSL's Facebook page to express outrage at the district for canceling the musical.
Clint Gardner wrote, "(It's) probably someone making mountains out of anthills as usual."
Nancy Jones Knowlton supports the district's move, and wrote, "Glad the parents have some values, glad they are willing to teach their kids to have some values.. even if it isn't popular."
One parent even said it was a case of the district giving into "parental bullying."
The district admits that had a parent not complained, the production would have moved forward without interruption.
"All Shook Up" will run at Herriman High School Feb. 27 and 28 and March 1 and 2.
Contributing: Carole Mikita
×
Photos
Related Stories