Estimated read time: 2-3 minutes
This archived news story is available only for your personal, non-commercial use. Information in the story may be outdated or superseded by additional information. Reading or replaying the story in its archived form does not constitute a republication of the story.
**If you know a "Smart Woman" or if you think you have an interesting Smart Woman topic, you can contact Candice at cmadsen@ksl.com.**Candice Madsen reporting
It's been a staple of homemaking for years, those Tupperware or kitchen gadget parties.
Well, now a new type of company is taking the success of home selling and building on it: literally. Power drills, hammers, and torque? These are not things women usually discuss. But this isn't a party for Avon Ladies or Pampered Chefs.
It's Tomboy Tools, a sales soirée where women do things the boys can, but husbands don't usually get around to doing. Jennifer Guzel, Tomboy Tools Consultant, says, "Around the house he's not as great. So I've learned to do a lot of things myself, and my tag line is I'm gonna show you how to turn 'honey do' into 'honey done!'"
With women now doing many of their own home repairs, these tools are made for women by women. "We took some of the weight out. We changed the handles because women's hands are smaller than men's,'" said Guzel.
They're sold at home parties across the country and are now outdistancing many of the more traditional home sales companies.
This party isn't just about selling. It's about empowering women, teaching them how to actually use these tools on projects around the house.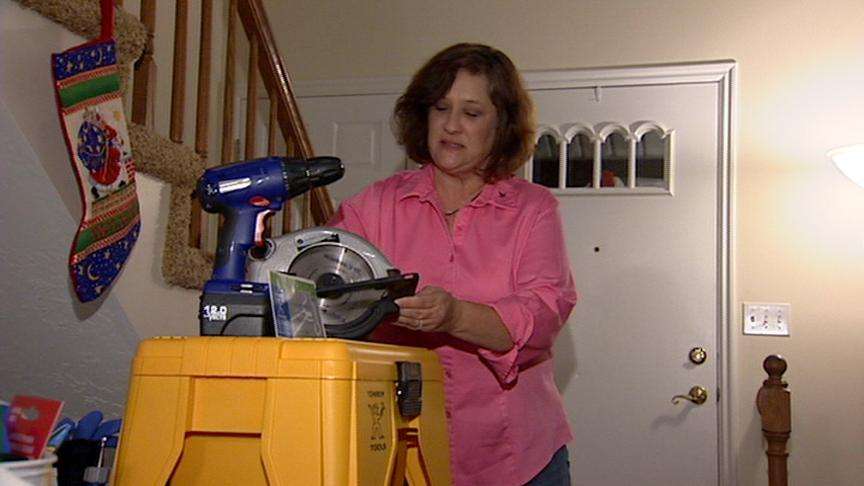 "It builds their own skills and their confidence and their independence," says Diane Johnson, also a Tomboy Tools consultant.
Bettina Paschall brought her daughter to the party. She says, "I thought it would be a good thing for her to see that tools aren't just for guys. Women can use tools too."
And while her daughter might not be ready to handle power tools just yet, she's got a few years to learn. When asked if she could handle a chain saw, Bettina's daughter replied, "No. I'd probably cut someone's head off."
Ladies learned tool time is for everyone. One participant says, "I did it all by myself. I'm not gonna ask my husband anymore!"
Tomboy Tools is redefining what it means to be a domestic diva.
Tomboy Tools has also hit the nail on a good cause. The sale of each pink hammer sends $3 to the Susan G. Komen Breast Cancer Foundation. For more information on Tomboy Tools, click on the related link.
×
Related links
Most recent News stories