Estimated read time: 2-3 minutes
This archived news story is available only for your personal, non-commercial use. Information in the story may be outdated or superseded by additional information. Reading or replaying the story in its archived form does not constitute a republication of the story.
Sam Penrod and Paul Nelson reporting Two litters of puppies were abandoned in a Dumpster behind a store in Riverdale. Workers heard the cries of one puppy and saved it, but it was too late for the others.
Sadly, animals are abandoned year-round. But in this case, had the person made an effort to take them to a shelter, like the Humane Society, they likely would have been adopted and had a new home the very same day.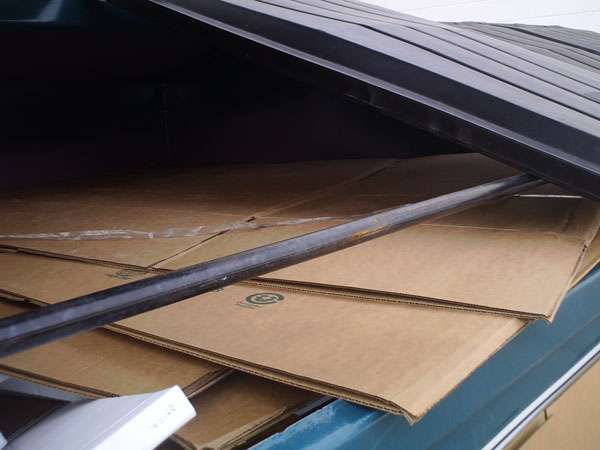 Precious is the only survivor from a litter of 5-week-old Jack Russell mix puppies that someone threw in a Dumpster and left for dead. Her new owner, Rita, said, "This was the most precious thing we could have found that day, at least one was alive, and that's how she got her name."
It was a quiet whimper coming from a Dumpster that led employees of a Riverdale fabric store to a horrible discovery. One puppy was alive, but twelve puppies were dead, all of them stuffed in a plastic bag and wrapped in a sheet.
Lynnea Stokes, who found the puppy, said, "One of our co-workers called her son, and he brought a heating pad and went and got some puppy milk with a little baby's bottle, and our first concern was to try and save this little puppy."
Since then, Precious has been nursed back to health. "The vet said she'd had worms and she was undernourished, and she said by the time we got through with her, she would be well fed and back to where she should be," Rita says.
While Precious has a new home, the Humane Society believes many animals in Utah suffer simply because people won't make an effort to find them a good home.
Gene Baierschmidt, with the Humane Society, said, "There are many alternatives to abandoning animals, if people don't want an animal they should turn it into an animal shelter where it has a chance of being adopted."
More animals are adopted in December than any other month, which means these puppies likely would have found a home within hours.
"If somebody had made an effort to take these animals to a shelter, they would still be alive today. There's really no excuse for doing something like this," Baierschmidt said.
It is against the law to abandon animals, although police admit it will be very difficult to find out who did it. But the person responsible in this case could face jail time for every puppy that died, if they are caught.
×
Most recent Utah stories