Estimated read time: 3-4 minutes
This archived news story is available only for your personal, non-commercial use. Information in the story may be outdated or superseded by additional information. Reading or replaying the story in its archived form does not constitute a republication of the story.
OGDEN — Nearly 1,000 people turned out Thursday night for a community vigil held in memory 6-year-old Emilie Parker. She was one of the elementary school students killed in Connecticut last week.
The Parker family said they wanted to hold the vigil to say thank you for all the community support.
Emilie was one of 20 children shot and killed when a gunman broke into Sandy Hook Elementary School on Dec. 14. Six teachers were also murdered before the shooter, Adam Lanza, turned the gun on himself.
The Parker family returned home to Ogden this week to bury their daughter. Thursday night, Ben Lomond High School transformed into a gathering place for all who are mourning their loss.
All day long, Robbie Parker was wondering what he would say during his daughter's vigil. When the time came, he still wasn't sure.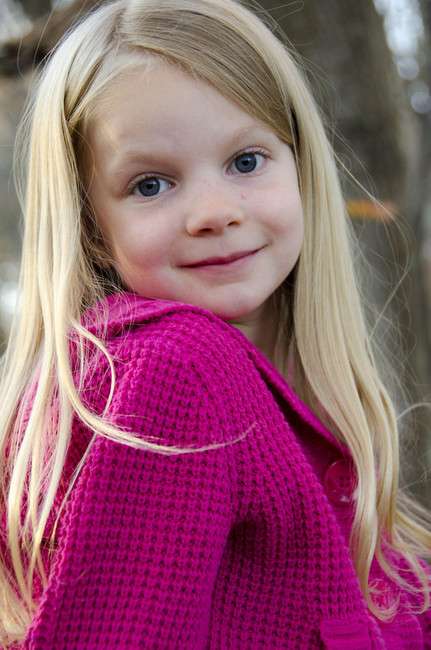 "I'm so thankful for everyone who is here," he said. "There's no reason for us to be here tonight."
He knew he wanted to thank everyone for their support, but he also wanted to share a little bit about his daughter's life — how, at only 6 years old, she had already done a lot.
"I remember going to the parkway and trying to go on walks with Emilie, and we could never make it very far because she always had to stop and pick all of the flowers," the father recalled.
Robbie Parker said he taught his daughter to pick dandelions, and all the dandelions she wanted.
It was those moments, and many more the family shared with the crowd in a slideshow, they will always treasure.
"As I looked at her, I said to myself, 'That's the picture of perfection. Everything about her was perfectly in place,'" said Karen Parker, Emilie's grandmother.
Maybe it hurts so badly because of the innocence of children, or because we can see our own children through the eyes of what the Parker family is dealing with.
"Emilie has left her legacy in these 6 short years," her uncle, Brady Cottle, said.
Outside the vigil, family members released balloons into the sky — each one to honor the victims. They understand a lot of people who never even met Emilie are hurting, and they're appreciative of everything that's been done for them.
"It means a lot," Robbie Parker said. "We love you guys. Thank you for being here."
While the vigil was filled with those who knew Emilie, the school also turned into a place of mourning for those who did not know her.
"They (the Parker family) seem to find a little bit of peace in this, and they don't have the anger — I don't know if I could let go of that so easily," said Melissa Rentmeister, a friend of the Parker family.
"It's really hard," said Ogden resident Patricia McCrone. "I mean, you don't know these people, but just the community support everyone has for them (is amazing)."
---
They know she's OK, and that she's in a place where she will be loved and watched over.
–Annette Brandley, Parker family friend.
---
For one hour, it was as close as a community can be. Nearly 1,000 people joined together to remember Emilie, and felt the intense pain of something that happened so far away hitting so close to home.
"You just hear about these terrible things that happen thousands of miles away, and you feel sorry for the families. But, you know, when it touches home, it's a whole new experience, and it's heart wrenching," Rentmeister said. "I have five boys, and my youngest is six years old. I can't imagine it."
"They know she's OK, and that she's in a place where she will be loved and watched over," said Annette Brandley, another family friend. "Everything in the end will be all right, even though now it's going to be hard."
A viewing for Emilie Parker is planned for Friday night; her funeral will be on Saturday. The family is asking for privacy during those two events, which is why they held Thursday night's public memorial.
×
Photos
Related links
Related stories
Most recent Utah stories