This archived news story is available only for your personal, non-commercial use. Information in the story may be outdated or superseded by additional information. Reading or replaying the story in its archived form does not constitute a republication of the story.
WEST VALLEY CITY — Investigators are sifting through the debris of a fire that swept through the carport of a condominium complex, heavily damaging the structure and 10 vehicles.
The fire was reported shortly after midnight at Westglen Village Condominiums, 2200 W. 3688 South in West Valley City. Witnesses say they heard and saw the fire, and within minutes a whole row of cars was burning.
"I heard popping and explosions," said resident Daniel Burleson.
Another resident, David Wright said, "I wanted to jump in and save (my car) at first, but it was a ball of flames. Then I thought, I'm not going to mess with that."
The fire apparently started at one vehicle, and then spread quickly because of the carport roof, said West Valley Fire Marshal Bob Fitzgerald. The wood structure provided fuel for the flames to spread.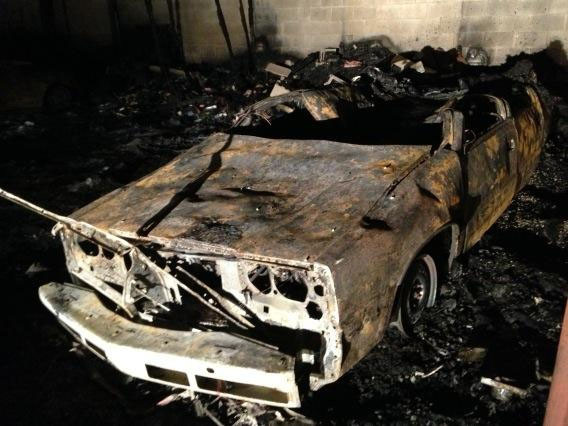 About 150 feet of carport was fully involved when fire crews arrived. It took firefighters about 30 minutes to bring the flames under control. A nearby condo building was evacuated for about 45 minutes to keep residents away from the fire's toxic smoke blowing into their path.
"You have the same material you have in furniture," Fitzgerald said. "You have plastic, then the oil and gas and then the electronics. So, it can put out some really nasty smoke."
Investigators say the fire began in the south end of the carport and moved north, but the cause has not been determined. They say it moved too quickly not to be suspicious.
Investigators are checking the registration and VIN of each vehicle and talking to the owners. Early damage estimates were between $100,000 and $150,000.
Contributing: Andrew Adams
×
Photos