Estimated read time: 2-3 minutes
This archived news story is available only for your personal, non-commercial use. Information in the story may be outdated or superseded by additional information. Reading or replaying the story in its archived form does not constitute a republication of the story.
Keith McCord reporting The NFL season still has several weeks to go before the playoffs begin, and they won't play the Super Bowl until Feb. 3. But a Salt Lake design company has had its eye on the Super Bowl all year long.
It's all about the "look" of the game. Everything from the official logo of Super Bowl XLII to the banners that hang at the airport, on hotels, and the stadium itself are being created here in Salt Lake City, a place where there are no NFL teams.
The countdown clock on the window of Infinite Scale Design Group in Salt Lake says, "51 days and counting until the kickoff for Super Bowl XLII." Inside, the design team is putting the finishing touches on a project that began long before the football season started.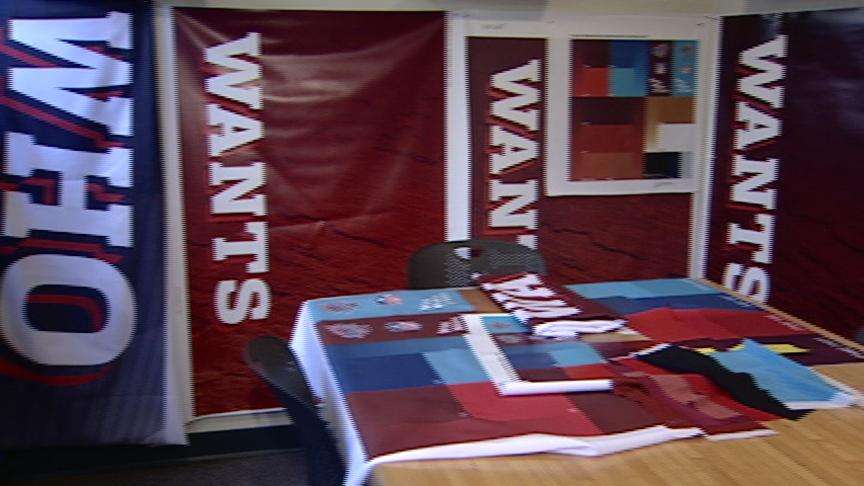 "We started back in April, and then design development. You know, site visits and measurements and exploration and all those things have been occurring for the last eight or nine months," explained Cameron Smith, of Infinite Scale Design Group.
Working closely with the NFL, hundreds of ideas are kicked around as to the look, feel, color scheme, right down to the type of fabric that the banners will be made of.
Infinite Design let Eyewitness News inside its "war room." The walls were plastered with sketches and photos. "Some of the things that you're seeing here are certain venues, team motels--all the way to the stadium--and certain apart pieces that we're applying to that," Smith explained.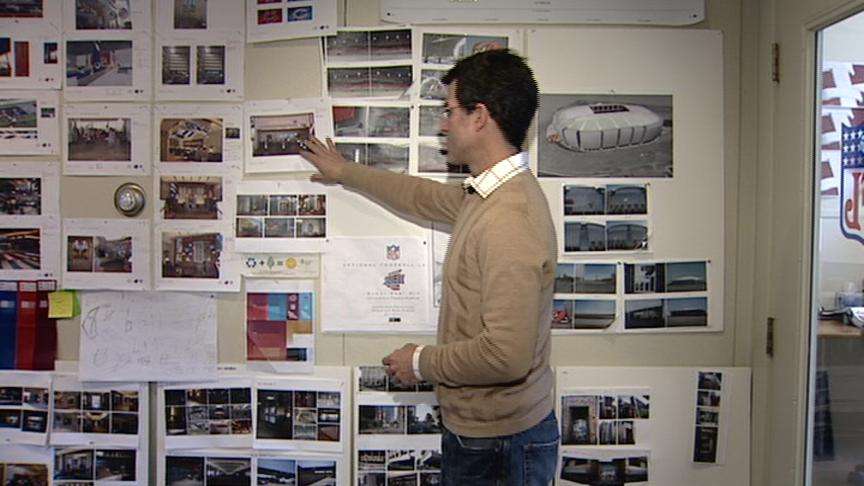 The company also created the decorations for the 2006 Super Bowl in Detroit. Banners, flags, wall coverings, team logos; all at the stadium, on the streets, at the airport and hotels, everywhere!
The design work for the upcoming game is essentially done. Now comes the printing process. Vision International of Salt Lake handles that part of the job. Last year, more than 300,000 square feet of fabric was printed for the game in Florida.
This year, 4,000 individual pieces will be produced. "We've got some bigger elements at the stadium. At the end zones we are doing an 11,000-square-foot window graphic in downtown Phoenix," explained Gene Chambers, of Vision International, Inc.
The designers wouldn't show us everything today. There will be a few surprises unveiled closer to the big game.
One of the biggest challenges of this project is getting the individual team logos printed in time. There are hundreds of additional flags, banners, etc., that are team-specific. We won't know who the Super Bowl teams are until two weeks prior to the game. The printers will be going 24/7 to get those done!
×
Most recent Utah stories