Estimated read time: 2-3 minutes
This archived news story is available only for your personal, non-commercial use. Information in the story may be outdated or superseded by additional information. Reading or replaying the story in its archived form does not constitute a republication of the story.
Tonya Papanikolas reporting A 59-year-old Murray man says he wouldn't be alive today if it wasn't for his 16-year-old neighbor. The two didn't even know each other before last week, but they've become fast friends since the teen saved his life.
This is the kind of story we love to report! After last week's big snow storm, Bill Cross was using a snowblower to get rid of all the snow in his driveway. He doesn't remember how he got out to the road, but that's where 16-year-old Matt Mulholland found him.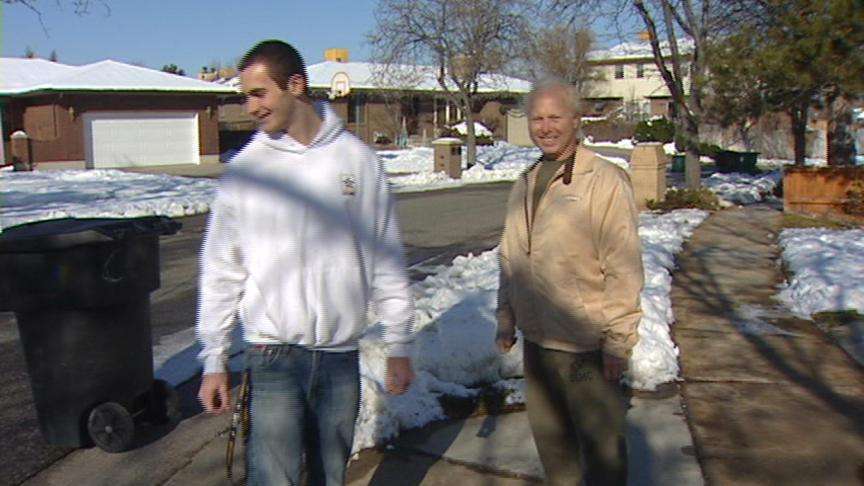 For Bill, getting to eat lunch with his wife is a luxury he won't take for granted after he suffered a heart attack last weekend. "It was like a really bad dream," his wife, Janet, said.
But thanks to neighbor Matt, that bad dream turned into a Christmas miracle. "I'm very glad that I could help," Matt said.
Bill had been in the yard clearing snow when the heart attack came. A young neighbor girl saw him fall and called her dad, who yelled for help. Matt just happened to be shoveling snow three houses down.
"All of the sudden, out of nowhere we hear a guy yell, 'Call 911! Call 911!" Matt said. "I throw down my shovel and get there as quick as I can to see Bill laying on the ground."
Matt is only 16 years old, but he's training as a young fire cadet with the Murray Fire Department and had just learned CPR six days before.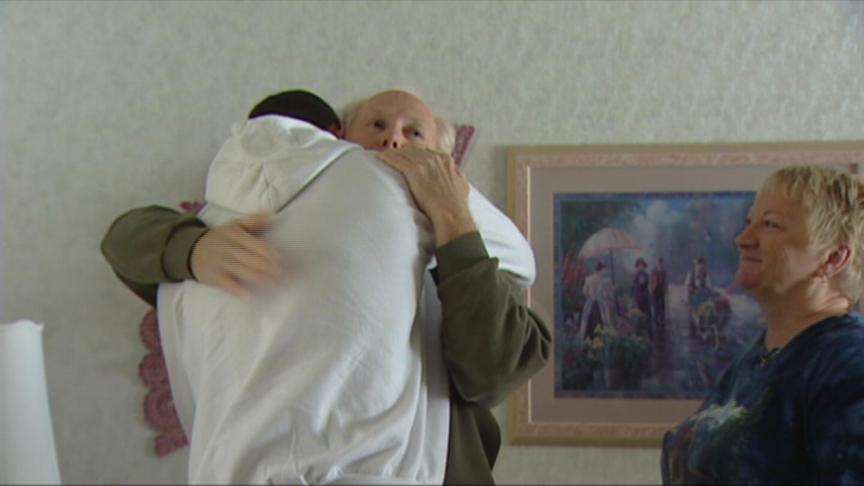 "Immediately I jumped down. I checked for a pulse, I got nothing, so I began the compressions," Matt explained.
By that time, the neighborhood, and Bill's wife, began to gather around. "Matt was working on him. I didn't have a clue who he was, but he knew what he was doing. I could tell," Janet said.
After the ambulance took Bill to the hospital, the family learned just how much good Matt had done. "Every doctor said that we owed Matt his life," Janet said. "I am so thankful. I have thanked God for Matt."
"I'm still in shock for it. It's hard to believe that I'm 16 years old and I've already saved a man's life, but I'm very glad that I did," Matt said.
"I owe him my life and a lot of gratitude and anything else I can come up with," Bill said. "He's my hero."
Because Matt was a fire cadet and had been the first on the scene, the paramedics let him ride with Bill to the hospital.
Bill says he's a little sore from the heart attack and CPR, but told us it's a small price to pay for his life and can't say enough about his young neighbor.
×
Most recent Utah stories