Estimated read time: 3-4 minutes
This archived news story is available only for your personal, non-commercial use. Information in the story may be outdated or superseded by additional information. Reading or replaying the story in its archived form does not constitute a republication of the story.
SALT LAKE CITY — Almost immediately after Christopher Nolan's final Batman film, "The Dark Knight Rises," people started discussing the possibility of Joseph Gordon-Levitt continuing the franchise.
The possibility became even more intriguing when Warner Brothers and DC announced they were moving forward with a "Justice League" movie. And then, yesterday, when Drew McWeeny of hitfix.com dropped the news that he had it on good authority Gordon-Levitt would be the bat for "Justice League," he took the news one step further and suggested a Batman crossover for "Man of steel," the Zack Snyder Superman film being released in 2013.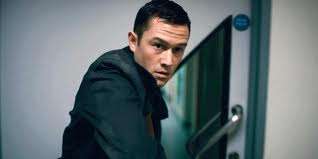 In McWeeny's words, "The more insistent the drumbeat has become, the more poking around I've been doing, and it's looking like we may see Gordon-Levitt in the suit earlier than that ['Justice League']. They're a long way from filming anything "Justice League" related, but they appear to be solidifying deals for Gordon-Levitt and, potentially, at least one other actor from the Nolan films to do … something."
McWeeny isn't shy about suggesting what that something is:
"How crazy do you think fans would go if Superman were to take to the skies at the end of 'Man Of Steel,' finally ready to fully accept his role as mankind's most powerful protector, only to have the closing credits interrupted when something catches his attention and he swoops down out of that sky, landing on a rooftop where Jim Gordon stands next to the Bat-Signal, interrupting just as the new Batman arrives for a chat about Gotham's latest problem?"
McWeeny makes it clear that the latter is just speculation, but that isn't stopping internetters from contributing their two cents.
#poll
Cultstatus said in the hitfix feedback, "I've always maintained they should keep it in the Nolanverse and keep the continuity even after Nolan leaves. This is good news."
And >Nording of Aintitcool.com noted, "I'd have no problem if this were true. Obviously 'The Avengers' has changed the game in how these movies are made, and Warner Brothers would be wise to take a page or several out of Marvel's book."
But taking a page from Marvel's book has one serious consequence in this case, and perhaps DixieFlyer of the Aintitcool board said it best:
"If Bruce Wayne is not Batman in a JLA movie it is not a JLA movie. period."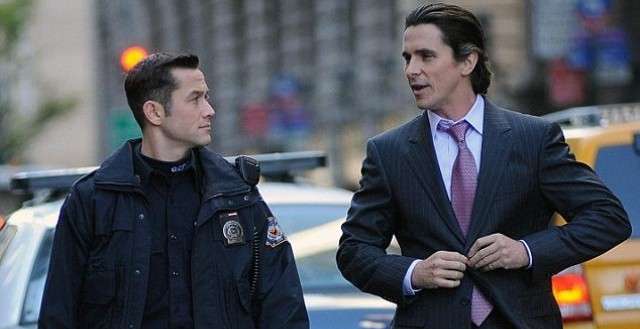 Since nothing is official yet, and Warner Brothers has no immediate intention of either confirming or denying the rumors, there's no reason to become overly excited. Even if Gordin-Levitt is the next Bats, that doesn't mean it's a direct continuation from "The Dark Knight" films. And, even if he does reprise his character from "The Dark Knight Rises," and Bruce Wayne will in fact no longer be Batman, that doesn't mean Bruce Wayne isn't the additional character McWeeny was told about.
Personally, the idea of Warner Brothers completely scrapping what Christopher Nolan did with Batman never set well with me. Part of the reason "The Avengers" worked so well was most of the back story had been covered in earlier films. Trying to give origin stories or painful flashbacks for each of its protagonists would have been a disaster.
Likewise, "The Justice League" dropping a new Batman on the world in addition to sorting out Wonder Woman, Flash, and possibly recasting the Green Lantern would be a lot to ask audiences to overcome. Using Nolan's already accepted universe as a starting point could be exactly the credibility the project needs to get people interested.
You can contact Travis at TSPoppleton@gmail.com.
×
Related links
Related stories
Most recent Features stories