Estimated read time: 2-3 minutes
This archived news story is available only for your personal, non-commercial use. Information in the story may be outdated or superseded by additional information. Reading or replaying the story in its archived form does not constitute a republication of the story.
Richard Piatt reporting Next year's state budget is more than 3 percent higher than the last one: Gov. Jon Huntsman's proposal is a whopping $11.7 billion. He unveiled details of the budget today.
It's all about priorities for Huntsman. He wants to reform health care and put teachers on a pedestal, but there is no tax cut this time.
The governor's budget proposal tops out at $11.7 billion dollars. That reflects a healthy Utah economy, three times better than the national average, Huntsman says. But some things about the state aren't so healthy, and that's where he is proposing big infusions of cash should go.
"It's time to focus now on the fundamentals," Huntsman said.
Priority one, according to the governor, is public school teachers. He's proposing a 7 percent boost for raises and general education funding. That's $171 million more, along with $26 million to recruit and keep the best teachers. "To put it another way, while the weather outside is frightful, my budget for teachers is delightful," Huntsman said.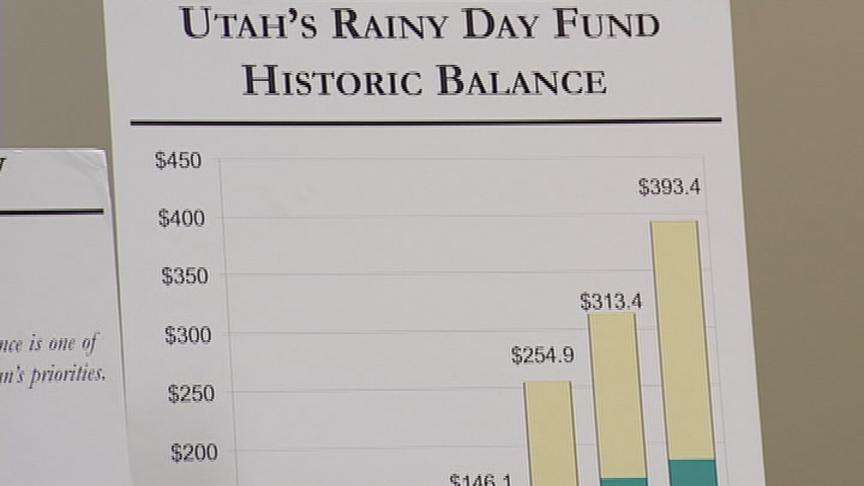 The governor is also proposing something new: $30 million as a first step toward comprehensive health system reform in Utah. Eventually, everyone in the state might be required to have health insurance. "It is about cost and it's about quality and it's about access," Huntsman explained.
The governor is also pushing for $10.5 million to improve air quality and encourage alternate energy sources. There is another large boost to transportation funding: $437 million. But nowhere is there a hint of a tax cut proposal.
It's time for other priorities, the governor says. "Our budget is a reflection of our priorities, and I'm very proud of our priorities," he said.
Legislators also have their priorities, and health care is among them this year. "I think the thing we're all concerned about is to get costs contained in that, and if it does that, then I'll support it; and if it doesn't, I'll work to make do that," Executive Appropriations Committee co-chair Sen. Lyle Hillyard said.
There's also more money for correctional officers, and even enough to fund a mine safety commission, if the Legislature agrees to that.
×
Related links
Most recent Utah stories