Estimated read time: 1-2 minutes
This archived news story is available only for your personal, non-commercial use. Information in the story may be outdated or superseded by additional information. Reading or replaying the story in its archived form does not constitute a republication of the story.
SALT LAKE CITY — Deseret Digital Media has launched a new system called "Ok.com" that takes a social-media type approach to help you with your movie choices.
Movies are rated, of course, but sometimes those ratings are a bit fuzzy, and parents don't know about certain content or images they didn't want their kids to see.
Ok.com uses social media, and works on desktops, laptops and smartphones. Log in through Facebook and you can scroll through more than 25,000 movies and see what your friends think about them.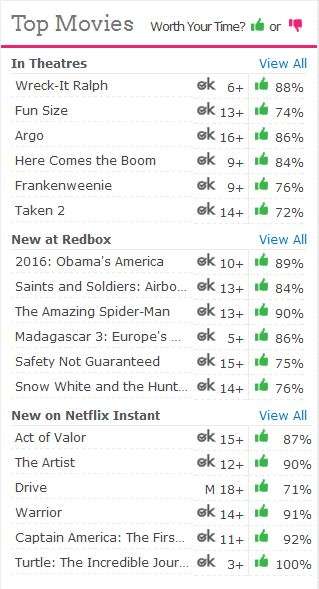 "We're empowering people to become their own MPAA with their friends," said Rob Johnson, general manager of Ok.com. "What we're doing is, we're actually asking people to rate the movie according to what they think it should be rated."
Users can do several things: give parents a better idea if a movie is age-appropriate; and there's a "Worth your time" area, where you can give a "thumbs-up" or "thumbs down" vote on a particular film.
There is a comment section where people can be more specific about what they liked or disliked. You can also filter the page to monitor all users, or just your friends. The site also gives theater information, and whether the movies are available on Redbox or Netflix.
Ok.com is only a few months old and currently has about 3,000 users who are bringing new meaning to the term "movie critic."
"We're now saying that anyone can be a critic, and you choose the people who you think are valuable for your movie-going experience."
Ok.com will expand its reach in the future, to allow users to weigh in on book titles, TV shows and video games.
×
Related links
Related stories
Most recent Utah stories