Estimated read time: 2-3 minutes
This archived news story is available only for your personal, non-commercial use. Information in the story may be outdated or superseded by additional information. Reading or replaying the story in its archived form does not constitute a republication of the story.
SOUTH SALT LAKE — The name of a man fatally stabbed in the parking lot of a strip club was released Monday.
Dustin D. Hoffman, 27, was fatally stabbed over the weekend outside Southern Exposure at 3420 S. State. A 29-year-old security guard of the club remained hospitalized in serious condition Monday with stab wounds he received during the fight. South Salt Lake police said the man's condition was stabilizing and improving.
South Salt Lake Police responded to the club just after 11 p.m. due to a report of a fight, said Gary Keller, public information officer.
A fight between several individuals started inside the club and later moved outside into the parking lot. Keller had no information on what started the fright. He also said that up to 10 individuals may have been involved.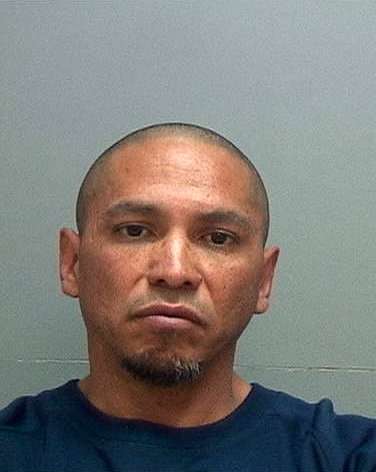 Hoffman was stabbed multiple times in the upper body. He succumbed to his injuries and died at the scene, Keller said. Hoffman was a temporary worker from Bakersfield, Calif., according to police.
"This was a fist fight with two groups of people and then somebody brought a knife to the fist fight," Keller said.
A 29-year-old security guard for the night club was also stabbed.
"He was trying to break things up and got stabbed in the process," Keller said.
He was transported to a local hospital in extremely serious condition. He is expected to recover, however.
Isaac Anthony Gallegos, 44, was arrested in connection with the stabbing later Sunday morning. According to Salt Lake County Jail report, Gallegos was "involved in gang fight" when he stabbed two people with a knife. He was booked for investigation of attempted aggravated homicide, aggravated homicide, evidence tampering and obstruction of justice. Gallegos apparently tried to dispose of his clothes after the stabbing.
A pickup truck was also impounded as part of the investigation, though police don't know to whom it belongs.
"It's crazy. I mean, you never know what's going to happen nowadays when people get into a fight," Keller said.
Police are still working to piece together what happened and why, Keller said. Police are looking into the possibility that the altercation was gang-related.
Anyone who was in the area or with information regarding the stabbing should contact South Salt Lake Police at 801-840-4000.
Contributing: Roger Cary, Sandra Yi
---
×
Most recent Utah stories