Estimated read time: 2-3 minutes
This archived news story is available only for your personal, non-commercial use. Information in the story may be outdated or superseded by additional information. Reading or replaying the story in its archived form does not constitute a republication of the story.
Lori Prichard reportingAnother lead warning for parents, this time from a consortium of state government agencies and nonprofit groups.
According to the report released today, some children's toys have lead levels far above federal safety standards.
If parents didn't have enough to worry about trying to keep their children safe, this report really lays out which toys have what in them.
The mother of two, Tori Howell, has no idea what has lead and what is lead-free. She says, "I really don't know what to do. I really am hesitant. I try to buy plastic toys that don't have the paint in them."
Aaron Mair and his group Arbor Hill Environmental Justice Corporation, along with a host of public interest groups, tested more than 1,200 items to find out which ones have lead and other harmful toxins.
Of those, 35 percent contained lead and in some cases tested far above what normally would trigger a federal recall. Mair says, "The crisis is urgent, and it's something that we can absolutely take action right now."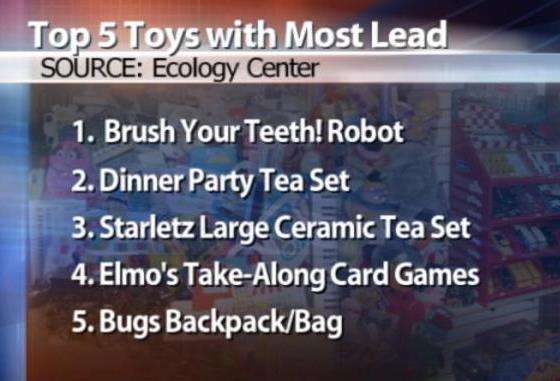 The top five toys or other children's items that tested the highest for lead include: Bugs backpack and bag, Elmo's Take-Along Card Games, Starletz ceramic tea set, Starletz Dinner party tea set, and Brush Your Teeth! Robot.
This latest news of lead contamination has Tori on edge. She says, "I just bought some superheroes for my little boys for an airplane ride. My 2-year-old puts them in his mouth, and it really does scare me. I take them away from him. He doesn't understand. It makes me really nervous."
Kathi Whitaker is just as nervous and confused. She says, "We've been watching the TV and have been throwing away the toys that they said. We had the Curious George dolls that they said. So we threw that away. Is there anything else we could do?"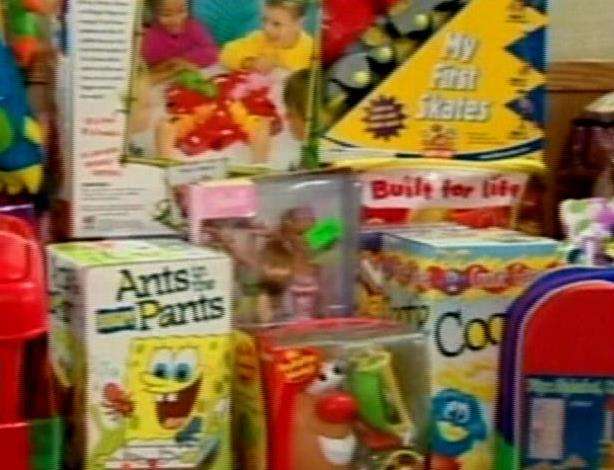 The head of Utah's Lead-Free Kids program says there is something parents can do. Susan Spence, program director for Lead-Free Kids, says, "Just because lead is in the plates, in the toys or whatever it is we're worried about, it's not a foregone conclusion that it is now in the child. Kinda take a deep breath. Relax. And get a blood test and then you'll know whether or not you need to worry."
Experts say it's really important to have your child tested for lead. That way, you'll know.
Now, we told you about the top toys with high lead levels. The group also released a list of toys that tested negative for lead and other heavy metals. You can find that information by going to the related link.
×
Related links
Most recent Utah stories