Estimated read time: 2-3 minutes
This archived news story is available only for your personal, non-commercial use. Information in the story may be outdated or superseded by additional information. Reading or replaying the story in its archived form does not constitute a republication of the story.
Courtney Orton reporting With some help from modern technology, second-graders at Layton Christian Academy got the chance today to talk face to face with soldiers serving in Iraq. The meeting was extra special for two of the students because one of the soldiers is their dad.
Twins Kian and Arianna Sablad had no idea they'd get to see their dad, Lt. Col. Ian Sablad, on the big screen today, but their classmates did.
The students had a secret up their sleeve as they entered class today. Their teacher, Angie Justice, did everything she could to ensure they didn't tell their classmates Kian and Arianna. "Second-graders are not the best at keeping secrets," Justice said.
The class scored an A+ for secret-keeping today. Kian and Arianna didn't know what to think when they heard their dad's voice.
They were even happier when they saw their dad pop up on the big screen. "Can you see me?" he asked as waived to them.
Kian and Arianna's mom and 2-year-old sister came to say hello, too. "Just being able to see him once in a while, it's fabulous," their mother, Kimberly, said.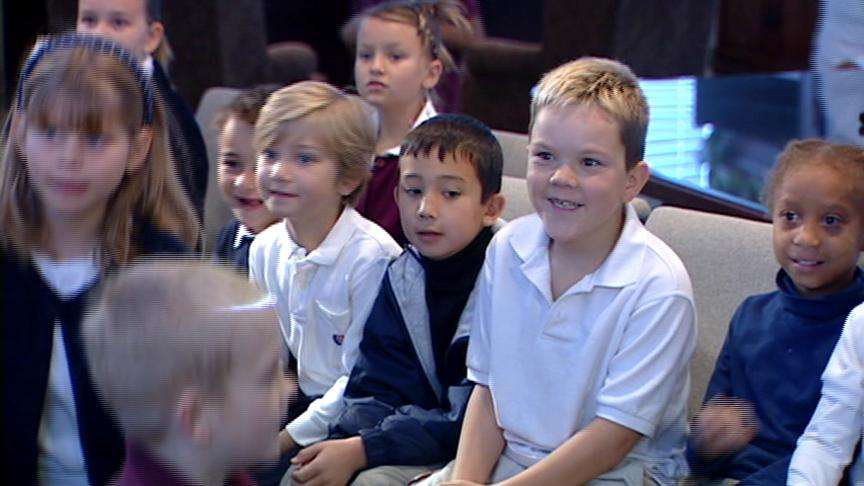 The kids came prepared with questions, including Kian whose question got a very cautious answer from his dad.
"What kind of weapons do you use?" Kian asked.
The other children were also full of questions. "A lot of them at this age don't really understand what is going on over there, what the soldiers are doing over there. But they have a love for them that is just unmatched. These kids just appreciate what they are doing and they know that this is a brave thing," Justice explained.
The Sablads have a few more months until they can actually put their arms around their dad--he gets home in March. They're hoping this will tide them over until then.
The call was made possible by a nonprofit organization called Freedom Calls. For more formation on the organization click the related link.
×
Related links
Most recent Utah stories