Estimated read time: 4-5 minutes
This archived news story is available only for your personal, non-commercial use. Information in the story may be outdated or superseded by additional information. Reading or replaying the story in its archived form does not constitute a republication of the story.
NOTE: I originally had the 1960 version of "Psycho" on the list, but it was pointed out to me that the film available for streaming was the 1998 version and I cannot in good conscience recommend that movie. It has been replaced with "Tucker and Dale vs, Evil." SALT LAKE CITY — The weekend before Halloween is upon us which means it's time for scary movies. If you're like me you are always looking for a good scary movie that you don't have to run to the video store for or sit through three hours of commercials on TNT to get through.
In an effort to help you out, here are five movies that are streaming on Netflix that should help quell that rumbling in your tummy for some Halloween flicks.
Now Netflix streaming can often times be a landfill of terrible movies, but search long enough and you'll find a few gems. So, no, I am not going to suggest you watch "2-Headed Shark Attack" or "Cheerleader Massacre," because these five films are actually worth watching.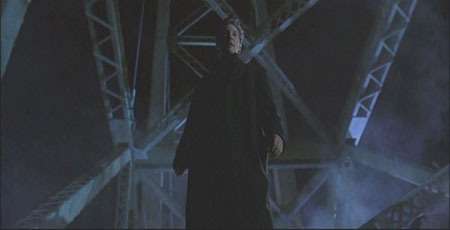 The Mothman Prophecies (PG-13)
Richard Gere and Laura Linney star in the horror/thriller "The Mothman Prophecies" which is often an overlooked film.
The story follows a reporter, Gere, to a small town in West Virginia where he investigates a series of strange events involving visions of a Mothman.
While the movie has its flaws, it is entertaining and will get you to jump more than once.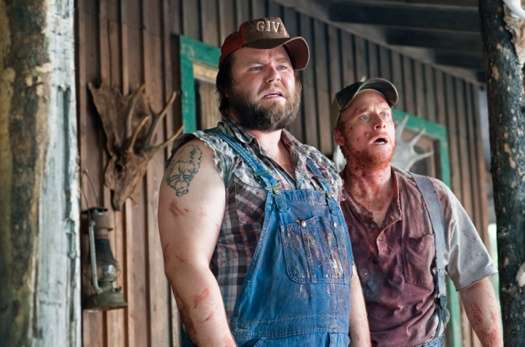 Every once in a while you need a movie that is going to make you jump and laugh out loud at the same time. That movie is "Tucker and Dale vs. Evil."
Tucker and Dale are two rednecks just trying to enjoy the weekend at their rundown old cabin. But when a group of college kids think they are being stalked by the dimwitted friends things start to get out of hand.
The movie will get you to jump a couple of times but will have you laughing the whole way through.
An American Werewolf in London (R)
The 1981 cult classic "An American Werewolf in London" is celebrated as one of the greatest horror/comedy films of all time.
The movie focuses on two American college students who are travelling through England. Long story short, one of the Americans becomes a werewolf and the other his undead guide.
The movie is full of scares and laughs. The film is a blast and it will leave you both smiling and squirming.
Insidious (PG-13)
"Insidious" was released in 2011 and is the newest film on the list.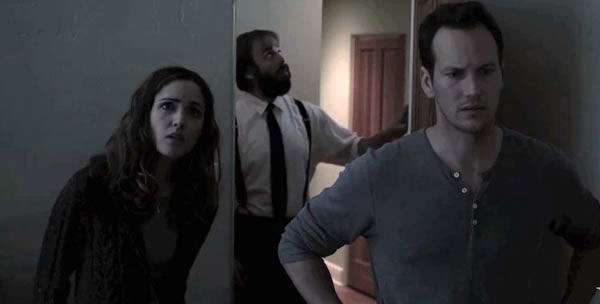 The movie is a bit of a different take on the haunted house genre. In the film a young family moves into a new home and their son falls into a coma. As the parents try to find out what has happened to their child otherworldly forces start to show their presence in the home.
It may be a fairly formulaic plot, but "Insidious" delivers and offers some scares that I didn't expect from the film. This isn't the "best" horror film of all time, but it'll be a great one to stream through your Xbox this weekend.
Now here's a film that epitomizes horror. This is not a movie for a greenhorn to the horror genre. If you don't do well with scares and creepiness don't watch this. If you start on the varsity horror movie team, suit up son! This is your movie.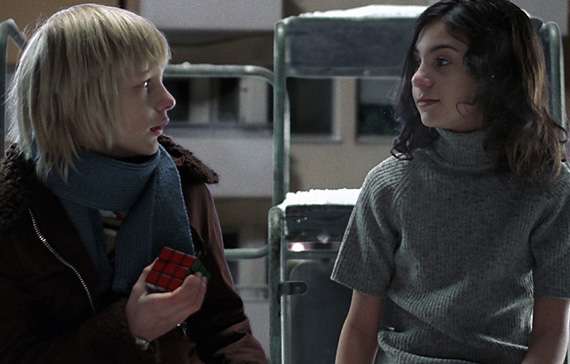 "Let the Right One In" is a film from Norway about a bullied boy who finds love and revenge through Eli, a young and bizarre girl who happens to be a vampire.
The movie got an American remake in 2010 "Let Me In." While the American version received great reviews it still didn't live up to the original.
As I stated earlier, "Let the Right One In" is not for everyone, but if you're looking to be thoroughly scared for Halloween and enjoy these kinds of movies, this is right up your alley.
So, there you go, five movies to stream on Netflix for this Halloween weekend. What do you think about these movies? Are they worth your time or are they terrible? What else is streaming that you would suggest? Let us know on the comment boards, Facebook or send me an email.
×
Related links
Most recent Features stories