Estimated read time: 1-2 minutes
This archived news story is available only for your personal, non-commercial use. Information in the story may be outdated or superseded by additional information. Reading or replaying the story in its archived form does not constitute a republication of the story.
Amanda Butterfield reporting The Mormon Tabernacle Choir has a new Christmas album out, and the featured Norwegian artist is a world-renowned singer who dropped by KSL studios this morning.
Her name is Sissel. This is her first Christmas album released in the U.S., and it's doing very well.
In her new CD "Spirit of the Season" Sissel joins the Mormon Tabernacle Choir and Orchestra at Temple Square to celebrate the holidays with some of the most beloved Christmas tunes of the season. It is number-one on the Billboard Top Classical Albums chart, and it's been there a long time.
"I am a very Christmas person. I love the holiday season," Sissel said.
Today, Eyewitness News caught up with Sissel after she appeared on Studio 5. She says she can't believe her CD's success. "I was very surprised and, of course, thrilled," she said.
Sissel first performed in Salt Lake in 2005 and was invited back to perform with the Mormon Tabernacle Choir last year during the holidays, in the Conference Center. "I remember so well coming into this big hall and coming in, and I was met with two opens arms, and they said, 'Welcome home, Sissel.' I remember I nearly started crying 'cause I thought it was so wonderful," she said.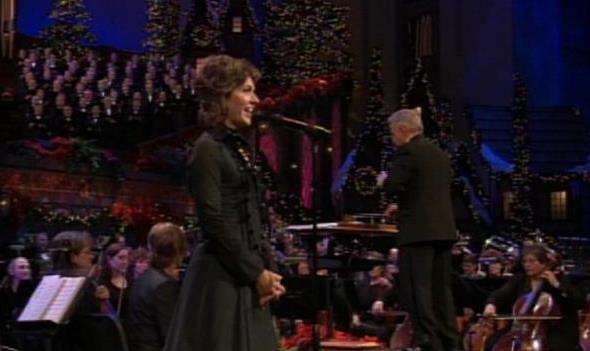 The Conference Center left quite an impression on the singer. "Actually, it's intimate. Though it seats 20,000, there's a warmth in there," Sissel explained.
There's also a warmth, she says, about performing in Salt Lake, and that she'll be back soon. "I really feel like I'm coming home," she said.
Her next performance in Salt Lake is this February at Abravanel Hall. She also has another CD out. It's called "Northern Lights."
×
Most recent Utah stories