Estimated read time: 5-6 minutes
This archived news story is available only for your personal, non-commercial use. Information in the story may be outdated or superseded by additional information. Reading or replaying the story in its archived form does not constitute a republication of the story.
PROVO — Pleasant Grove doctor Martin MacNeill faced his daughter and a former girlfriend in court Wednesday, as prosecutors presented their case against him in the death of his wife.
Outside the courtroom, close friends of the late Michelle MacNeill said this case has shown them a side of Martin they never knew existed.
Michelle was found dead in her bathtub in April of 2007. Prosecutors say her husband gave her a dangerous combination of drugs shortly after she underwent a plastic surgery procedure.
"He presented to be very much in love with Michelle," said Michelle's friend Loreen Thompson.
---
We knew Martin as an outstanding family man; and to hear this in court, to hear that he had this woman that he was having an affair with ...
–Sheryl Ramdmall, friend of Michelle MacNeill
---
"It's just been a very painful day today," said Sheryl Ramdmall, another of Michelle's friends. "We knew Martin as an outstanding family man; and to hear this in court, to hear that he had this woman that he was having an affair with ..."
The "woman" Radmall was referring to is Gypsy Jillian Willis. Martin MacNeill hired her to be the family's nanny after his wife died.
But Rachel MacNeill, the couple's daughter, testified Wednesday that Willis didn't act like any nanny the family had ever had before.
"She didn't do anything that a nanny would do," Rachel MacNeill said Wednesday. "I expected to see what I had seen before, that had been hired as nannies, that their main focus was the children. That they were there to work ... not just sitting and staring at my dad."
She also said she and her sisters believed Willis was having an affair with their father prior to their mother's death. They believe their father killed their mother in order to be with Willis full time.
What Rachel MacNeill saw
During her testimony Wednesday, Rachel MacNeill was visibly emotional — a cross between sad and apparent anger — shaking her head several times as she recalled stories about her father and what happened in the months after her mother's death.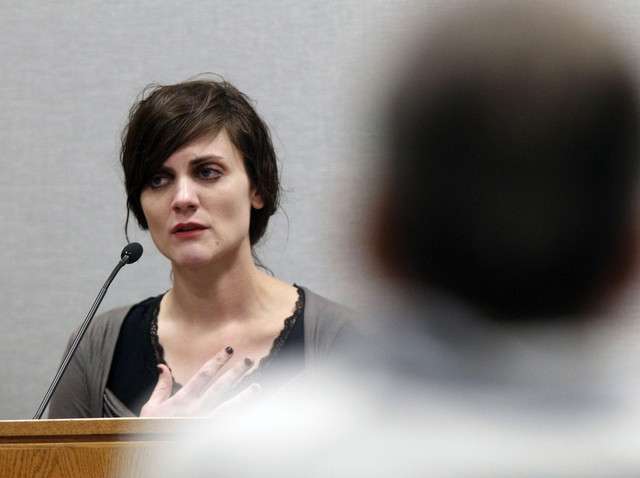 "(Willis) didn't seem concerned about the children at all," MacNeill said before defense attorneys objected and the judge sustained the motion.
Rachel MacNeill said she hasn't had contact with her father since 2007 and hasn't been able to even look at him in past years.
Martin MacNeill sat in his striped jail jumpsuit, shackled at the hands and feet, and was expressionless as he listened to his daughter's testimony, while occasionally leaning over to say something to his attorneys.
On the day of her mother's death, MacNeill testified that her father was worried about getting the autopsy done quickly. She also said every time there was a knock at the door, he seemed afraid it was police there to arrest him.
"'I don't want anyone to think I had something to do with it,'" she testified that her father had said.
"Why would anyone in the world think you had something to do with it?" she asked him.
"'Well, you have to be careful,'" she said he replied.
She became emotional when the state asked her to look at a picture of Willis, who was wearing her mother's clothes. The first time she met Willis was three days after her mother's funeral, at the Mount Timpanogos LDS Temple in American Fork. Rachel said her father had requested that the family meet him there, something he had never done before.
When she got there, Martin MacNeill told his daughters he wanted them to go inside the temple and pray for guidance about getting a new nanny. Afterward, she said a woman named Jillian (Willis) walked by them outside the temple. Her father, MacNeill said, acted as though he had forgotten her name and didn't know the woman very well.
Deseret News:
Willis, however, was very interested in talking to Rachel about finding a nursing school for her career. Rachel MacNeill said she wasn't interested in hearing what she had to say.
"She chatted at me. I was not responsive," she said.
Two weeks later, Willis was hired as the family's new nanny.
Prior to that, Rachel MacNeill said her father held a family meeting to talk about the two nanny candidates. It was during that meeting that her sister Alexis Somers accused her father of having an affair. Rachel said her father cut Alexis out of the family right there. She was next.
"I can't live with Alexis being cut out of the family like that. That's not right," she said. "Several times he cut me out of the family."
Martin MacNeill and Willis were later convicted of identity fraud for stealing the identity of MacNeill's adopted 16-year-old daughter.
Willis, herself was called to the witness stand Wednesday afternoon. There, she told the court she and Martin MacNeill were seeing each other prior to Michelle's death, and that Martin provided paid for her apartment and provided her with a debit card to fund her school expenses.
Analysis from doctors
Earlier Wednesday, another of a string of doctors was called to the witness stand. Dr. Joshua Perper, who has 45 years of forensic pathology experience and recently retired as chief medical examiner in Broward County, Fla., testified that he believed drowning was the cause of MacNeill's death.
Perper, who was called to the witness stand by the state, disputed the findings of Utah State Medical Examiner Dr. Todd Grey — who was also called by the state to testify Tuesday — as well as one of Grey's former employees, Dr. Maureen Frikke.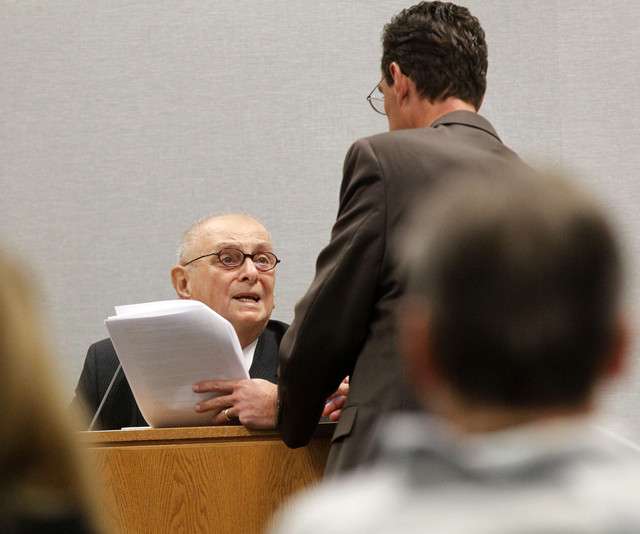 Frikke, who died a couple of years ago, performed the initial autopsy on MacNeill after her death. She concluded the cause of death was myocarditis, or an inflammation of the heart.
Later, Grey made an addendum to the original autopsy, listing the cause of death as heart disease combined with drug toxicity.
Perper disagreed with the conclusions of both Grey and Frikke concerning the cause of death. He believes Grey did not have all the information that he did about fluids found in MacNeill's body. Otherwise, Perper believes Grey would have also come to a conclusion of drowning. He also believed both Grey and Frikke missed some findings in their autopsies, specifically in the lungs and kidneys.
Fourth District Judge Samuel McVey is expected to determine later this week if there is enough evidence to order him to stand trial.
×
Photos
Related stories
Most recent Utah stories