Estimated read time: 1-2 minutes
This archived news story is available only for your personal, non-commercial use. Information in the story may be outdated or superseded by additional information. Reading or replaying the story in its archived form does not constitute a republication of the story.
SALT LAKE CITY — Don Pectol remembers a time when two floods struck his community. He lived near a river they called the "Mad River." And they got 22 inches of rain in only two days.
"It caused the river to be five miles wide and up to 10 feet deep," Pectol said.
Just a child in Northern California, he and his family found comfort in his grandmother's preparation, and that preparation has stayed with him to this day.
"My first memory is having my father put me on his shoulders," Pectol said. "He took me up to my grandparents' house. My grandmother put on a meal that night from her bottled food, meat, vegetables, fruit — she bottled everything."
Pectol turned his experience into a business philosophy. He's a long-time consultant to Emergency Essentials, a Utah company with four local stores.
While reporting this story, a shopper happened to see some historic footage that she recognized from her California days.
"It was scary," said Susan Fullmer. "In retrospect looking back on it, I should have been much more frightened by what we were seeing. But when you're thirteen, it was kind of exhilarating."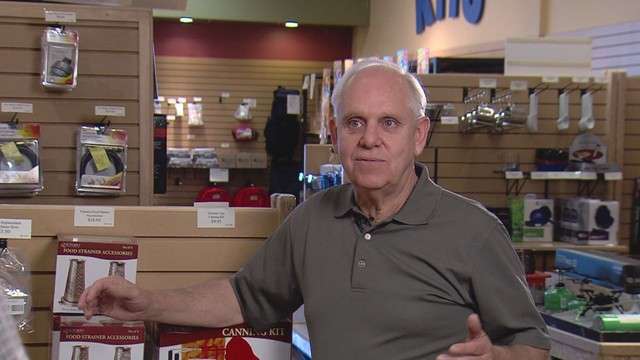 "But I realized then how important food was to the people in that area," Pectol said. "Who weren't sure where they were getting their next meal."
Pectol and Fullmer both say their experience as kids in California taught them that preparation eliminates fear, a lesson they pass on to others.
"That no one's exempt. Don't think that you are. Just get prepared because the most unusual things can happen."
×
Photos
Related links
Related stories
Most recent Utah stories