Estimated read time: 4-5 minutes
This archived news story is available only for your personal, non-commercial use. Information in the story may be outdated or superseded by additional information. Reading or replaying the story in its archived form does not constitute a republication of the story.
SALT LAKE CITY — Tim Burton's latest film "Frankenweenie" will hit theaters this weekend and like all of his other films, this one appears to be an acquired taste.
The film is actually a full-length version of a short Burton made back in 1984 that revolves around a young Victor Frankenstein who re-animated his dead dog Sparky.
While Burton may not be for everyone, he does have a distinct style that keeps audiences coming back to the theater again and again to see his films.
So, with "Frankenweenie" about to drop in theaters and fall in the air here are five Burton films that are perfect for Halloween.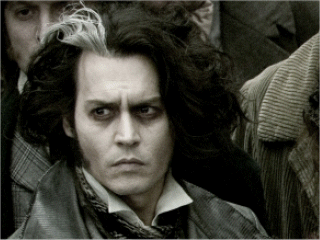 Sweeny Todd: The Demon Barber of Fleet Street (R)
In 2007 Tim Burton decided to try something a little different, musicals. "Sweeny Todd: The Demon Barber of Fleet Street" was adapted from the stage musical and starred Johnny Depp as the vengeful, singing and murderous Sweeny Todd.
The film is definitely not for all audiences, but if you can stomach the buckets of blood it's fun, clever and different from just about anything you've ever seen.
Corpse Bride (PG)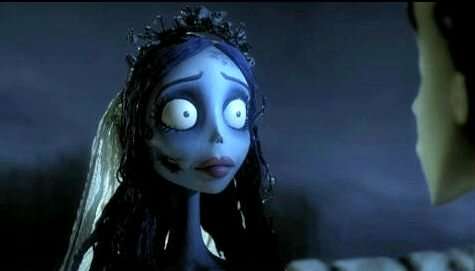 #pol
The 2005 animated "Corpse Bride" was a dark, bizarre and wonderful film.
Bride is a "family film" but I'm guessing not all families are going to love it. There's not really anything offensive in it, but it's all about a groom who inadvertently raises a deceased bride from the grave while practicing his vows.
The film is sweet, funny and just a little bit spooky. So, if you're family likes the Tim Burton style, this is a great one for parents and kids during October.
Mars Attacks! (PG-13)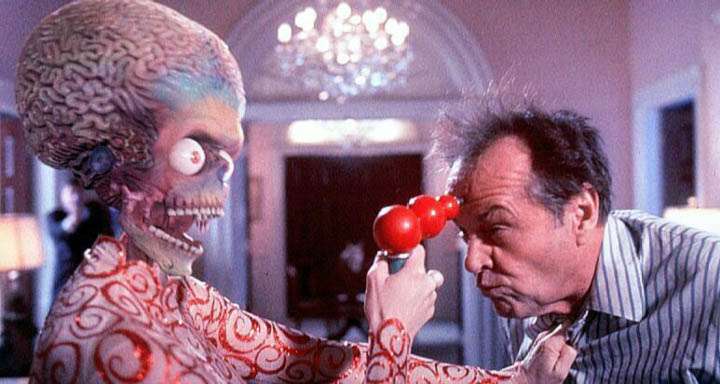 Remember when I stated earlier that Tim Burton is not for everyone? Well, this is a perfect example as to why.
If you love Burton's films you will love "Mars Attacks!" If you fall anywhere else on the Burton scale you're likely not going to dig this one too much.
"Mars Attacks!" is bizarre, dark, and depending on your humor, hilarious.
The movie has a huge cast including Jack Nicholson, Pierce Brosnan, Sarah Jessica Parker, Glenn Close, Michael J. Fox, Annette Bening, Danny DeVito, Natalie Portman, Martin Short and Jack Nicholson. Yes, I'm fully aware I listed Nicholson twice.
So, again, if you love Burton this is a fun one to bust out to get ready for trick or treating.
Sleepy Hollow (R)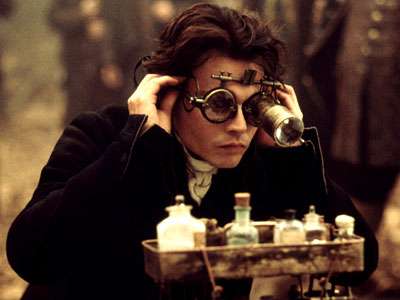 Disney immortalized the story of the headless Horseman and Ichabod Crane in the film "The Adventures of Ichabod and Mr. Toad." But in 1999 Burton gave us an entirely different vision of Washington Irving's famous tale.
Burton's "Sleepy Hollow" is considerably darker than Disney's version and it introduces us to a totally different Ichabod.
Johnny Depp, of course, is the title character and his quirky take on Mr. Crane is a blast and Burton's tones and dark humor make this a perfect film to catch on All Hallows Eve.
Beetlejuice (PG)
In 1988 we got Burton's second feature, "Beetlejuice" and it surprised and delighted audiences everywhere.
The dark comedy was different than just about anything we'd ever seen and it set the tone for Burton's career.
In the film a young married couple, Alec Baldwin and Geena Davis, are killed in a car accident and come back as ghosts. The dead couple enlist another ghost, Beetlejuice, to help them get rid of the obnoxious new owners of their dream home.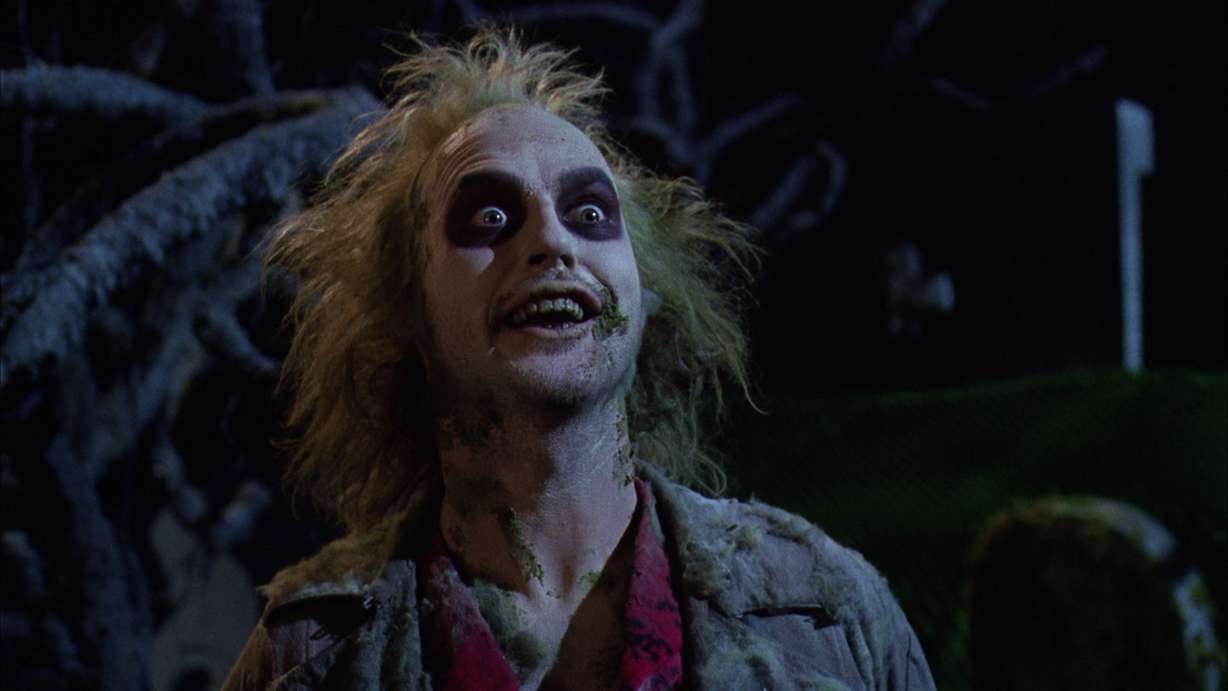 Michael Keeton plays Beetlejuice and it is easily one of his best roles. He's only on screen for 17 of the 92 minutes, but they are easily the best 17 minutes.
Keeton actually turned the role down initially but finally agreed to work on the project and he's happy he did. Keeton has stated that "Beetlejuice" is his favorite film he's worked on.
"Beetlejuice" isn't for little ones even though it's rated PG, but it's a blast and the perfect movie to get you in the fun Halloween spirit.
So, what are your favorite Burton films and which ones do you like to pop int he DVD player in October?
Or maybe you hate Burton and can't figure out who keeps letting him make movies.
Let us know what you think ont he comment boards, Facebook or send me an email.
×
Related links