Estimated read time: 2-3 minutes
This archived news story is available only for your personal, non-commercial use. Information in the story may be outdated or superseded by additional information. Reading or replaying the story in its archived form does not constitute a republication of the story.
SANTAQUIN — A Utah County couple is planning to adopt three orphaned sisters from Europe — but they need $45,000 to do it.
Arin and Jay Jones learned about New Horizons for Children, an international orphan hosting agency, from a friend last spring. Through this program they were able to bring two orphaned sisters to stay with them last July.
Lucy and Suzi, along with their sister Dee, live in an orphanage in Eastern Europe. During their time with the Jones family a deep bond developed, and now the Joneses are in the process of making Lucy, Suzy and Dee their daughters permanently.
Fundraising is in full swing for this family of seven. They have been selling items through yard sales — both traditional and online — and they're also selling T-shirts. So far, they've raised just over $4,500.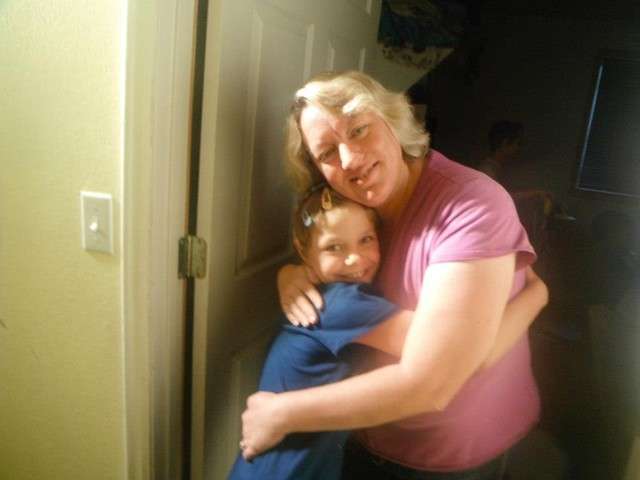 With such a long way to go to get to $45,000, the Joneses had to come up with another plan. They found their answer in recalling an experience they had with the girls.
One day while the girls were visiting, the stress of language and cultural barriers began to create some frustration. To create a diversion and have some fun, the family went on a bike ride.
When they wound up at a church parking lot, Lucy got off her bike and began to do cartwheels. She motioned for Jay Jones to try one too, and he did. Soon, Arin Jones decided to give it a try — something she hadn't done in 25 years. She succeeded, and the bond between future daughter and mother was strengthened.
Now, Arin Jones has decided she wants to cartwheel her way to Europe to reclaim her daughters. On Oct. 20 she will do as many cartwheels in a row as she can, and she's asking people to pledge money for each cartwheel. She began spreading the word about the fundraiser on her blog.
"We are asking you to pledge whatever amount you want per cartwheel that I do," Arin explains on the blog. "So if you pledge $5 per cartwheel, and I manage to do 4 in a row (wow!), then you would donate $20 towards getting the girls here."
For details on how you can get involved*, visit tripletreasuresfromukraine.blogspot.com.
For those wanting to know more about hosting international orphans, visit the New Horizons website at newhorizonsforchildren.org
---
Brenda Bennion lives in Santaquin with her husband Steve. They have five children, three still at home.
---
*ksl.com has not verified the accuracy of the information provided with respect to the account nor does ksl.com assure that the monies deposited to the account will be applied for the benefit of the persons named as beneficiaries. If you are considering a deposit to the account you should consult your own advisors and otherwise proceed at your own risk.
×
Photos
Related links
Related stories
Most recent Home & Family stories