Estimated read time: 2-3 minutes
This archived news story is available only for your personal, non-commercial use. Information in the story may be outdated or superseded by additional information. Reading or replaying the story in its archived form does not constitute a republication of the story.
LEHI — Lindsay Thomas has always wanted a big family.
She considers each of her three children to be a blessing, arriving in this world despite her struggles with infertility.
"We've wanted to adopt for a very long time," Thomas said Sunday at the family's home in Lehi.
Thomas' husband, Andy, is a Marine currently training in Idaho. He has deployed to Iraq and Afghanistan, where he witnessed firsthand the needs of children in other countries.
"He just felt passionate about that, and so did I," she said.
In January, the couple saw a photograph of 6-year-old Gavin on an adoption agency's website. The connection was instant.
"I just knew that he was meant to be in our family," Thomas said.
Gavin has been living in an orphanage in a former Eastern Bloc country. The boy not only needs a home but serious medical attention. He suffers from chronic kidney disease. His lone kidney is barely functioning and requires a permanent catheter.
"He's 6 years old, (but) he's the size of a 3-year- old," Thomas said. "Developmentally, he's about 2½."
The medical care Gavin needs is not available to him in his home country, she said.
"They won't do any dialysis, any transplant or anything there," Thomas said. "So our goal is to get him home and get him on the donors' list for a transplant."
The adoption, though, comes with a hefty price tag, the family quickly learned.
"People don't realize that international adoption is extremely expensive," Thomas said. "This adoption is about $29,000."
The family has been holding fundraisers, receiving help from organizations such as the Ten for Orphans website — with aims to have 2,500 people donate $10 to the cause.
Thomas' children are aware of their prospective brother's plight and say they're anxious for him to join the family.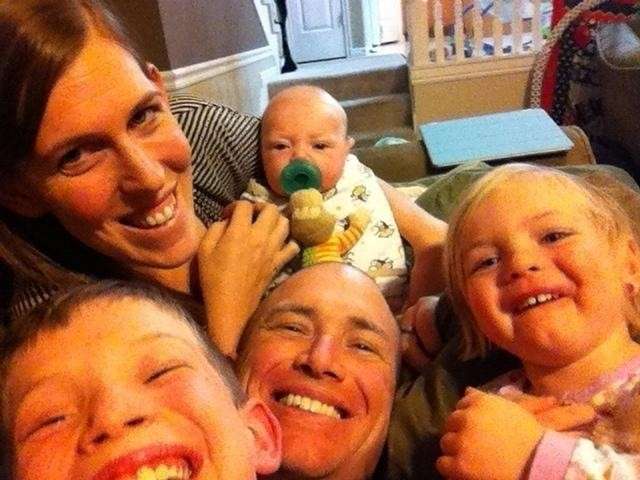 "I know he has a kidney problem," said 8-year- old Bradley, the Thomas' oldest child.
"And his sick," added 3-year-old Kaitlyn.
"Yeah, he's sick," Bradley said, "and when he gets here, we'll take care of it."
"And get him a new kidney," Kaitlyn said.
Gavin would also become a big brother to 10-month-old Tyler.
"I just can't wait until he comes to have a family with us," Bradley said.
"We feel like he's already a member of our family," Thomas said. "So we can't wait to have him come here to love him and show him what it is to be in a family."
The Thomases have been posting about efforts to welcome Gavin to the family on their blog, Give4Gavin. Information also is available on the Project Hopeful website.
Contributing: Jared Page
Email:syi@ksl.com
×
Photos
Related links
Most recent Utah stories