Estimated read time: 5-6 minutes
This archived news story is available only for your personal, non-commercial use. Information in the story may be outdated or superseded by additional information. Reading or replaying the story in its archived form does not constitute a republication of the story.
SALT LAKE CITY — There are many, many credit cards available and each comes with a variety of options. It can be tough to know which card to choose—or even whether or not you want a credit card. Handled in a fiscally responsible way, credit cards can be used in positive ways for travel, online purchases, no-hassle returns, travel insurance, insurance on items purchased, building credit, and as a way to boost your spending power through reward points.
But beware. Credit cards can also be very dangerous to your fiscal health. Pay the entire balance off each month. Don't get caught in the downward spiral of debt that can quickly develop.
If you do choose to have a credit card, be sure to do your homework and read the fine print. If you already have a credit card, get out your statement and read it—all of if it. Subtle or obscure differences can be costly. If you have more than one card, compare the features of each so you know which card should be used and in what circumstance. It is recommended that you limit yourself to one or two cards. Carrying only two cards makes it easier to keep track of balances and due dates. More than two cards can cause lenders to view you as a credit risk, meaning that when you try to obtain additional credit, it may cost you more than if you were viewed as being lower risk.
Here are eight tips for getting the most out of your card:
Be aware of fees. These can include late fees, balance transfer fees, cash advance fees, over limit fees, and annual fees, among others.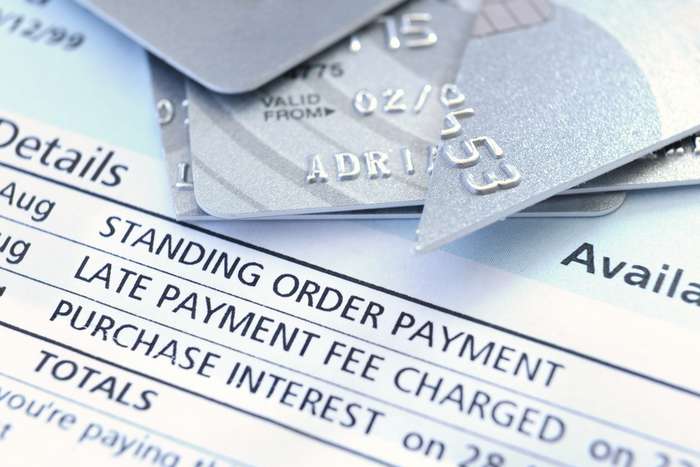 Late Fees: You will typically be charged when you miss your payment due date. Depending on the card and the balance, these fees can get expensive. These are automatically added to the balance on the card and cause you to start paying interest on the newer, higher balance.
Balance Transfer Fees: With all of the options out there for transferring current balances to new cards, be cautious about transfer fees. You may be obtaining a lower rate which is great, but find out if a transfer fee will be charged and if so how much. It may still be worth making the switch, but by staying informed you can make the best choice and not get caught off guard when a statement shows up the next month with a higher balance than you thought.
Annual Fees: If you are someone who pays their balance in full every month (which is strongly recommended), you should look for a card with no annual fee.
Look for low, permanent rates. Promotional rates and balance transfer rates are sometimes very good, but be aware of what the rate will revert to when the promotional period is over. (If you plan to carry a balance, look for a card with a low interest rate and a rate that is guaranteed for an extended period of time.)
The majority of cards offered today carry variable rates tied to the prime rate. Learn what your rate is and how it is calculated. Is it variable or fixed? (The CARD Act in 2009 made the fixed rate challenging for financial institutions to offer—essentially if they advertise a fixed rate, they commit to a fixed rate forever. In the past, card companies could change fixed rates any time as long as they notified card holders within a certain period of time. Now rates can't be changed unless it is variable and tied to a publicly available index.) Because the prime rate has stayed low for an extended period of time, variable rates have not been moving, so cards may act a lot like a fixed rate in today's environment—but it is not a fixed rate—and when the prime rate goes up, so does your interest rate.
Understand grace periods. Almost all cards have a purchase grace period during which you can avoid any interest. If you pay off the balance each month, you can avoid paying interest all together. Make sure you know what the grace period is and strictly follow it to avoid interest.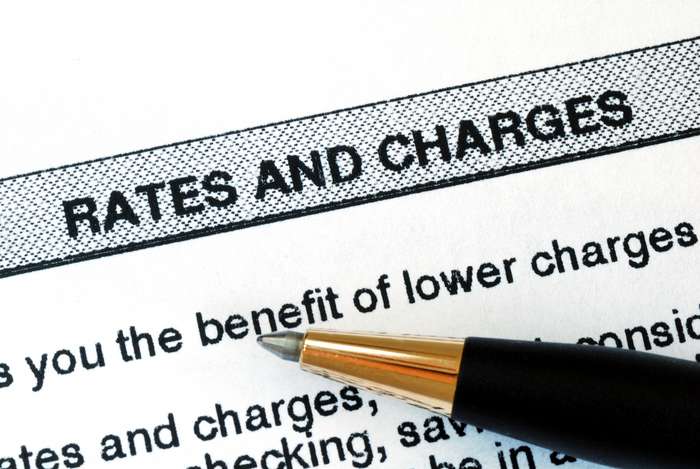 Check out reward programs. Most cards have some type of reward program. Many of them can be very good. Look for one that either meets your specific needs, or has the most flexibility. Be aware of how long points are good before they expire. Learn about protection features. Almost all cards have a purchase protection feature. Frequently there are travel insurance options for purchases made on the card. Find out what protection, if any, your card offers.
Know your credit limit. Find out if your credit card has a limit and keep an eye on it. Limits typically move up and down depending on your spending and payment history. If your limits are moving up and you're not paying attention, you could find yourself in the unpleasant situation of owing substantially more than the original amount you thought was available. (Again, paying the entire balance off each month is highly recommended.) Avoid maxing out your card as it can affect your credit score (as does paying your bill on time each month). Potential lenders looking at your credit score like to see card balances at less than 25-35 percent of the card limit.
Read you statement every month. Open the card statement as soon as it arrives and read the entire thing. Find out what your card and associated benefits and fees are doing. Check your balance, look for suspicious charges and report these immediately. Double check your payment due date to make sure it didn't change so you can avoid late charges.
File your card company's 24 hour number. Keep the contact number somewhere accessible. If your card gets lost or stolen, contact the card company immediately.
Sharon Cook is the senior vice president of Marketing and Public Relations for Mountain America Credit Union
×
Most recent Utah stories