Estimated read time: 2-3 minutes
This archived news story is available only for your personal, non-commercial use. Information in the story may be outdated or superseded by additional information. Reading or replaying the story in its archived form does not constitute a republication of the story.
Sandra Yi reportingA teenager was killed when a van believed to be carrying illegal immigrants rolled on the freeway. There are still a lot of unanswered questions about that crash, because investigators can't find the driver or the other passengers.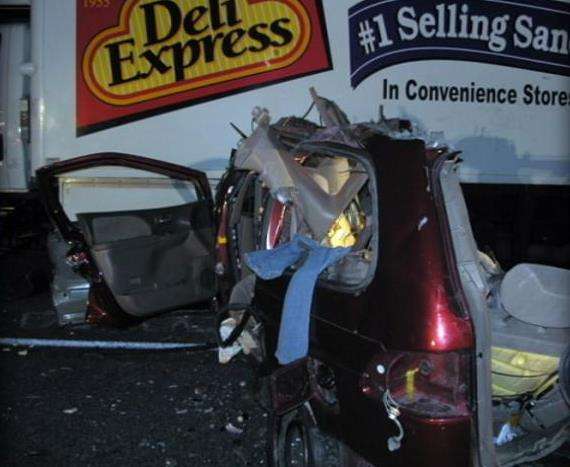 A semi collided with that van after it rolled on Interstate 15, near Paragonah, in Iron County. Troopers say there wasn't much in the van. They did find a cell phone, though, and that's how they were able to identify the victim. But who she was with is still a big mystery.
Half of the minivan is gone. The pictures show what was left of the van after a semi truck collided with it at 5:30 this morning.
UHP Trooper Cameron Roden said, "He hit the passenger side, square on the passenger side, and pushed it down the roadway."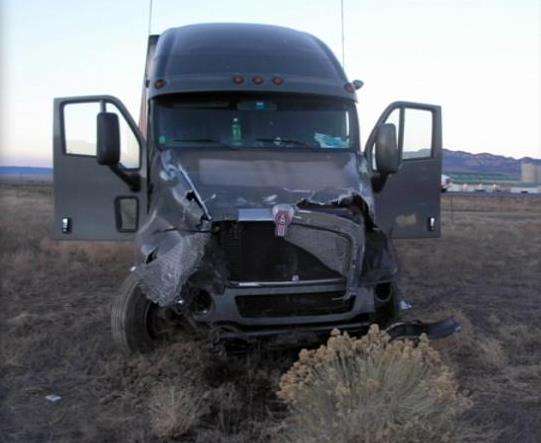 Moments before, the van, for some unknown reason, had flipped over and landed in the middle of the highway. Troopers say the semi driver couldn't see it.
"The vehicle did not have any lights, and it was dark at that time of the morning," Roden said.
A girl in the van -- identified as 16-year-old Brenda Martinez -- was killed.
"The female was not buckled in, and she was ejected from the vehicle," Roden said.
Troopers don't know if anyone else was hurt, because they don't know who Martinez was traveling with. Witnesses say six to eight people ran away before police arrived. That's why investigators believe they could be illegal immigrants.
Federal authorities are now part of the investigation.
Roden says, "It's a very good possibility that they could have sustained injuries in the first initial crash, and we want to make sure that they're OK. If anybody knows anything about any of the individuals, we'd like to be notified."
Investigators talked to Martinez' father in El Salvador. He told them Martinez was living in Los Angeles and possibly moving to Denver, but he didn't know who she was with this morning. Troopers couldn't say if Martinez was here legally.
The van is registered to a man in California.
×
Most recent Utah stories