Estimated read time: 7-8 minutes
This archived news story is available only for your personal, non-commercial use. Information in the story may be outdated or superseded by additional information. Reading or replaying the story in its archived form does not constitute a republication of the story.
EAST MILLCREEK — A 4 ½-hour standoff with a man whom police called "mentally unstable" and who they feared may have planted explosive devices in his neighbors' yards ended without incident Sunday night.
By 9 p.m. all residents had been cleared to return to their homes, according to Unified Police.
An armored police vehicle drove right to the front door of David Baker's house, 3830 S. Del Mar, according to witnesses, apparently prompting Baker to run out the back door where he was taken into custody by waiting SWAT team members.
Baker — who called himself a reverend, told neighbors he was running for president and said God was commanding people to vote for him — yelled nonsensical statements at officers during the tense standoff. He was eventually arrested wearing an orange sequined dress.
Salt Lake County Sheriff Jim Winder said he was very pleased that the potentially volatile situation had a peaceful ending.
As many as 40 homes were evacuated near 3100 East and 3900 South in the East Millcreek/Mt. Olympus area — all houses within 100 yards of Baker's home — after officers said they watched Baker walk around with a shotgun and place what appeared to be gas canisters or propane tanks in yards.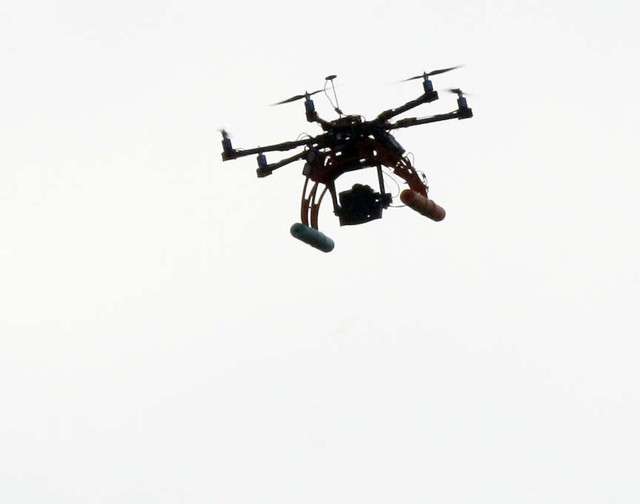 Two devices were found before the standoff ended about 6:30 p.m., but they were not explosives. Winder described the devices as an "alarm clock with tape on them." Investigators were not allowing residents back into their homes, however, until all the yards — as well as Baker's house — were cleared of possible explosives.
Unified police detective Levi Hughes confirmed that police had been monitoring Baker for several months. Neighbors say the man has shown increasingly bizarre behavior in recent months, including making threats against police and posting unusual videos on YouTube.
"A lot of them have been centered around what he felt has been harassment from the police. Apparently he knows the police because he refers to them by name," said neighbor Patrick Brain.
Neighbors say some of the videos show Baker with firearms and demonstrate his ability to make bombs.
Baker has an extensive online presence, including a personal website with links to multiple Facebook profiles, blogs, Twitter and other sites. His YouTube channel features 170 videos dating back two years, starting with home movies of his family and pets and devolving into 30-minute long tirades with references to drugs, firearms, altercations with neighbors and relatives, and his hopes of stirring up a federal investigation into his past.
In one of the most recent videos, posted to Vimeo one week prior to Sunday's standoff, Baker describes methods of booby-trapping a yard in the name of security. On his website and a few profiles, Baker refers to himself as the "Demon Angel of Honesty" and says he is communicating with God.
One of the YouTube videos is titled, "Everyone should own a gun, by the Reverend David Charles Baker." The video was posted in January just after the shooting death of Ogden police officer Jared Francom. In the video, Baker says, "I believe everyone should know one and how to shoot it," and talks about how he would make that a law if he was elected president.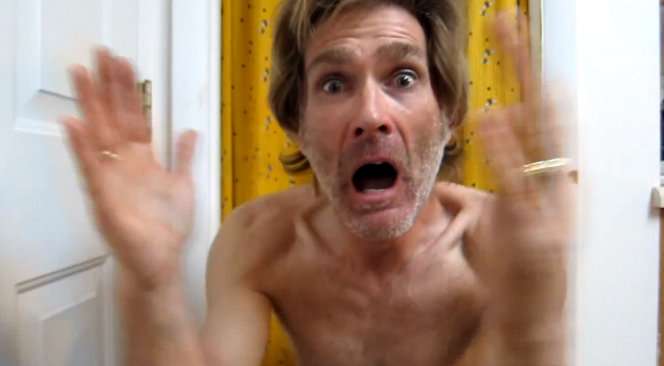 In a description of the video, he also wrote: "In the Ogden case, under President Baker it would not have happened that way because growing weed will be legal so the extra police taken off that folly will be available to surveil the house until the suspect's whereabouts is known before knocking and as backup any time a home is searched, especially when a former member of the US Armed Forces needs his home searched for legitimate reasons."
The videos show Baker's garage full of weapons. In another video, he calls out a Unified police officer by name after the officer left a note on this door indicating that he wanted to talk to him.
"He's got signs that he's running for president of the United States. He's had certain apocalyptic-type messages on his car and at one point on the front of his car he had a chainsaw and a hatchet and things about apocalyptic messages and zombies — just very strange," Brain said.
Other bizarre behavior, according to neighbors, has included Baker posting signs in his yard and hanging items from trees, including a large telescope. Natalie Harvey, who lives in a house behind Baker's property, said she had seen plastic fire hydrants and solar lights in the trees, as well as a fake dog on the porch.
"I've heard neighbors say he dances and weird stuff late at night and hula hoops," she said.
While neighbors said they were aware of the You Tube videos and his apparent aggressive nature online, in person he was nice to others in the neighborhood.
Harvey said the first signs of trouble Sunday came about 8:30 a.m. when she could hear Baker yelling and cursing from his house.
Then things were quiet until about 2 p.m. That's when Baker allegedly called police to say he had left an explosive device at a house at 3734 E. Thousand Oaks Circle (4585 South). Winder said no device had been found at that home. The people who live there were described by Winder as "longtime friends" of Baker who were trying to help him.
When the incident began, however, no one knew if the devices were explosive. But detectives feared Baker did know how to make them.
"The problem that we're having is this individual has made multiple threats and has notified law enforcement of his ability to set up explosive devices. We know he is able to utilize those, we know he has the training to use them and we know he's armed. We know he has weapons," Hughes said. "There's no reason not to take him seriously."
Neighbors said Baker returned home Sunday afternoon from an unknown location in a big hurry.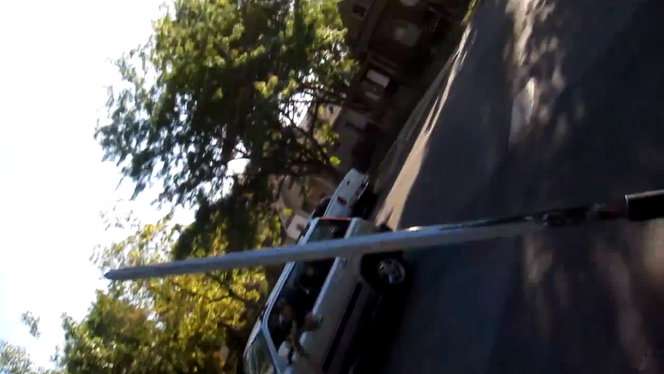 "He came down the street quite fast with his window down yelling and talking to everyone who was outside their homes that the police would be following him, that the police would soon be surrounding his home and the police thought that he was Jesus Christ, and that he was not Jesus Christ and that he was indeed David Baker, asking us to tell the policeman who he really is," Brain said. "And then he continued down the street into his driveway, and the police came down the street extremely fast."
An officer had been watching Baker's house about 200 to 300 yards away with binoculars, Brain said. When Baker pulled up, several officers were close behind him, but he got to his house and shut the garage before they could confront him.
As police started evacuating homes, Harvey said officers got ladders for some residents so they could climb over fences to get to safety through backyards rather than in front of Baker's house.
As the standoff progressed, the only communication between Baker and police was yelling through an open window or door.
"We are very concerned about the communications coming from the individual in the home. This is a little unusual in that it's very evident we're dealing with a very unstable, mentally ill offender at this point and time," Winder said before Baker was taken into custody. "I would characterize his communication as disjointed. It's nonsensical and it's difficult to understand the nature of the circumstances."
One neighbor said she could hear Baker yelling for officers to get out of his flower bed. Another time he yelled he didn't want to go to jail.
Winder said Baker also "made very clear he posses weapons."
Baker is not believed to have a military background and investigators were not sure where he may have received training to make explosives.
"What we're going to do is make sure that both outside and inside, anything that appears suspicious is rendered safe. We definitely have some items on the exterior of the home we're very concerned about," Winder said.
Contributing: McKenzie Romero
---
×
Photos
Most recent Utah stories