Estimated read time: 2-3 minutes
This archived news story is available only for your personal, non-commercial use. Information in the story may be outdated or superseded by additional information. Reading or replaying the story in its archived form does not constitute a republication of the story.
Ed Yeates reporting The total artificial heart is coming back to Utah. Twenty-five years ago this week Barney Clark was the first patient to get one. Twelve years ago at LDS Hospital, a second implant. Now, the beat goes on!
Thirteen years after University of Utah surgeons replaced Seattle dentist Barney Clark's heart with a synthetic heart, LDS Hospital in Salt Lake did the same thing for a 56-year-old Idaho businessman by the name of Al Marsden.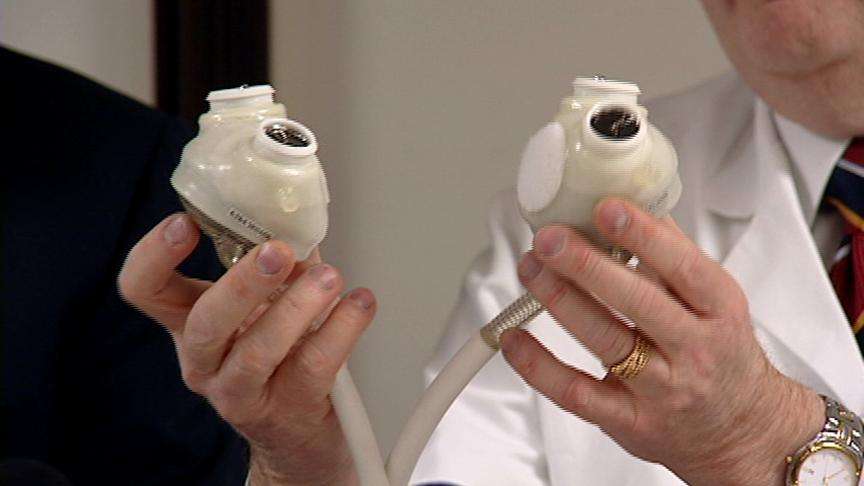 Marsdsn's own heart was removed and replaced with an artificial heart that kept him alive and healthy while he waited for a real heart transplant. The heart then was powered by a big, cumbersome 400-pound machine that health care workers pushed around wherever he wanted to go, which was only within hospital boundaries.
Now, Intermountain Medical Center (IMC) is announcing the return of the total artificial heart. "Utah's artificial heart program here at IMC will be only a handful of centers across the country to discharge patients with a total artificial heart implanted," explained Dr. James Long.
Dr. Stephen Clayson said, "This device will be one-tenth the size [of the original model]. It will be much more portable and, as Dr. Long said, our goal is to be able to discharge patients from the hospital."
Going back home, shopping, working; much like folks are doing now in Europe on similar devices. They are powered not by 400-pound gorillas, but small, easy to carry portable units. They'll keep these total artificial hearts until they get real transplants.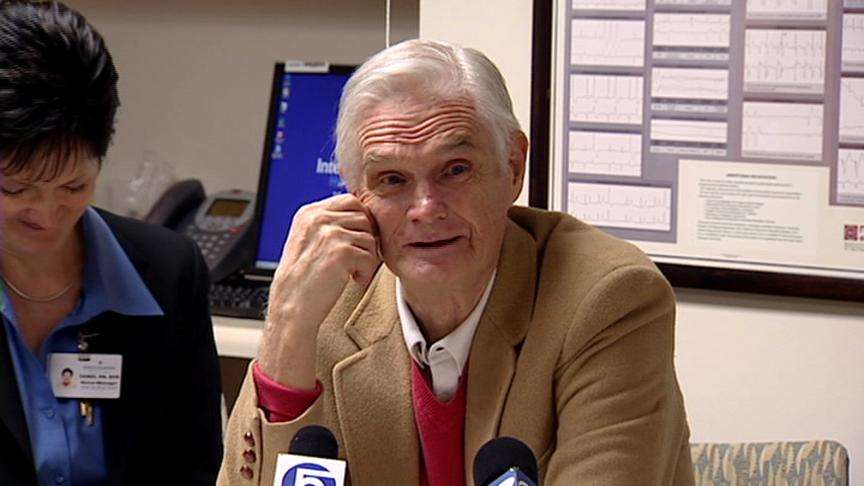 Al Marsden came back to Salt Lake City for this big announcement. He remembers well what happened 12 years ago. "Without that device I would not have survived. I remember the doctor coming into my room and saying, 'Mr. Marsden, you have five minutes to live,'" Marsden said.
Marsden was on his artificial heart for five months before he got his transplant. Five minutes to live has turned into 12 productive years filled with home, work, charity and community service. "Afterwards, I asked the Lord for another 50 years, and at 56, that means I will be 106."
The total artificial heart is designed as a holdover for perhaps only three to five patients per year in this area who suffer catastrophic failure to both the left and right sides of the heart.
×
Most recent Utah stories