Estimated read time: 1-2 minutes
This archived news story is available only for your personal, non-commercial use. Information in the story may be outdated or superseded by additional information. Reading or replaying the story in its archived form does not constitute a republication of the story.
BOULDER COUNTY, Colo. — A video posted on YouTube shows two Colorado cyclists being harassed for more than five minutes by the driver of an SUV who was honking and driving dangerously close to their bikes.
They posted the video after their Sunday afternoon ride through Boulder County.
The video has already garnered more than 70,000 views.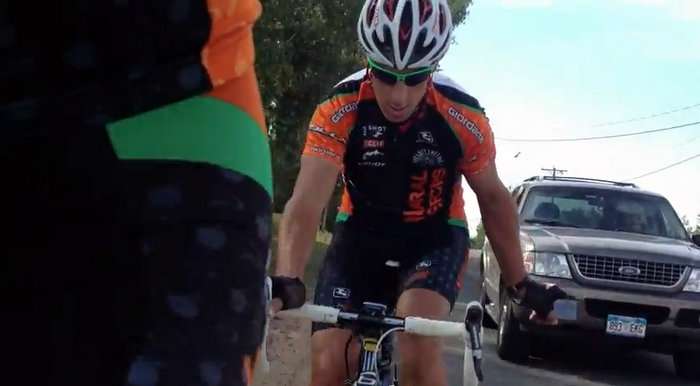 The video shows the two riding as far right as they possibly could without being in the dirt.
"In our case, we weren\'t holding up traffic. There was plenty of room to go around, and this weird guy behind us just kept honking his horn for 5 minutes," cyclist Dirk Friel said. "We were single file, waiving him by. Finally, you\'re like this is insane. I have to get this on film."
Pro Cyclist Mara Abbott says the cyclists were in the right, but there are better roads from which to choose.
"There are roads that don\'t have shoulders, and maybe that\'s not your best choice," Abbott said. "There are a lot of roads that are safe and safer to ride."
But Abbott says the frustration the driver was showing in the video is definitely scary.
"If you are cyclist, no matter how in the right you are, if they run you over with their car you don\'t win no matter what," Abbott said. "For a driver to use their car as a way of expressing their frustration is really dangerous. That kind of stuff happens all the time."
Colorado State Patrol is investigating.
They know who the driver is, and they\'re looking at recommending charges.
Friel says they were lucky.
"Who knows? Next time it may not end up as well for the cyclists," Friel said.
×
Photos
Most recent Features stories