Estimated read time: 2-3 minutes
This archived news story is available only for your personal, non-commercial use. Information in the story may be outdated or superseded by additional information. Reading or replaying the story in its archived form does not constitute a republication of the story.
SALT LAKE CITY — With no public fanfare, Salt Lake City has just taken a big step into a cash-free world of the future. You no longer need coins or even a credit card in your pocket to pay for parking.
The city has pretty much said goodbye to parking meters with the use of their new system which allows people to pay for parking from their cellphones. City officials haven't even announced the system yet because they're still testing it. But when you park, you can start using it by Tuesday.
"What the public will notice is a very streamlined way to pay for parking," said Robin Hutcheson, Salt Lake City's transportation director.
People don't even have to take mental note of the parking space number. They can just open the QuickPay app on their smartphone and point their phone at a bar code symbol. The app asks how long you want to park, and then charges the correct amount to your credit card.
The QuickPay app is provided by a San Francisco company free of charge to anyone who wants to download it to a phone. Versions are available for iPhone as well as Android phones.
"If you don't have a smartphone," Hutcheson said, "there's a text application that will work that will allow you to pay by (other phones)as well."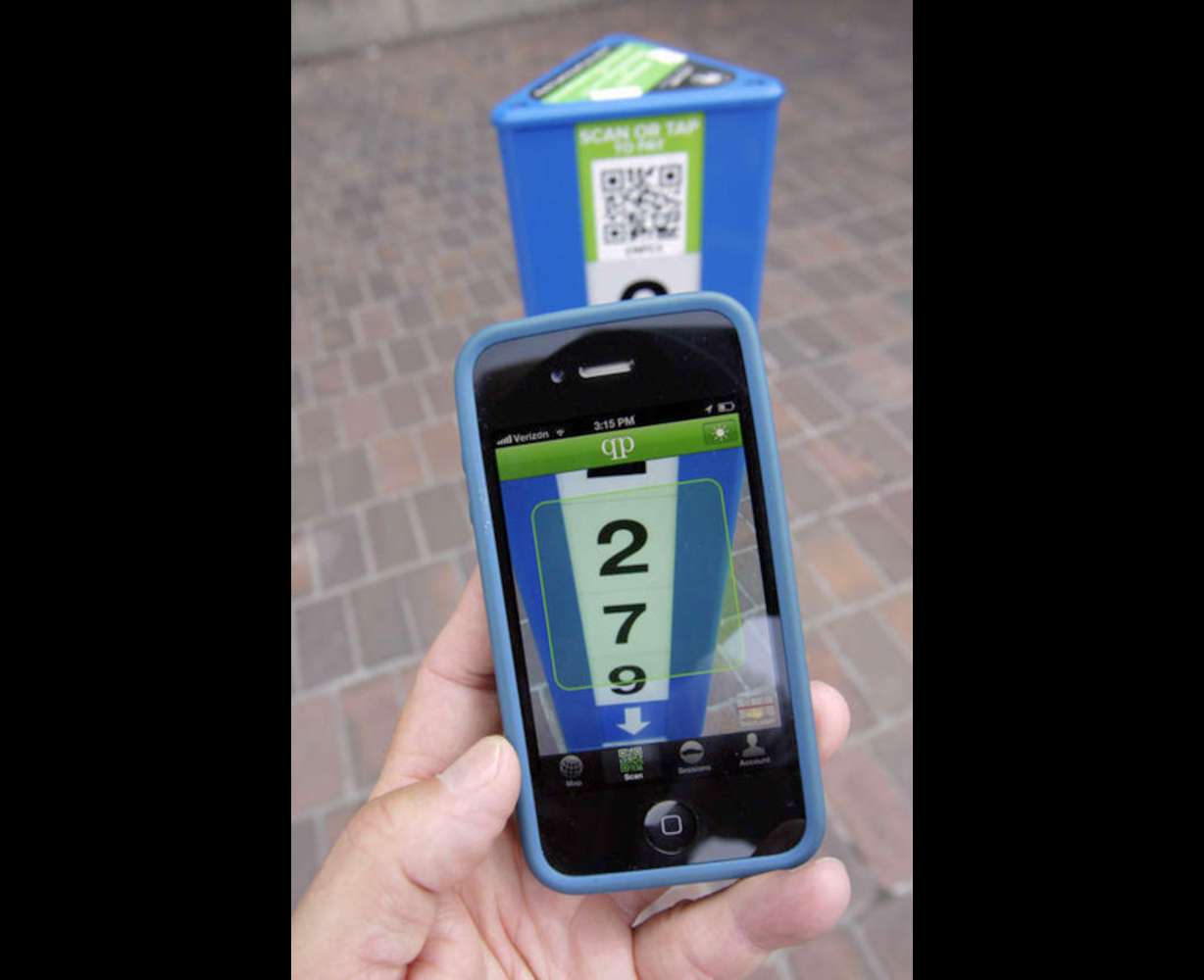 The only time it takes more than a few seconds is the first time, when you enter your credit card information and your license plate number. After that, the smartphone saves all the information for future parking. The app shows how much parking time you have left and sends you an email when you have five minutes left.
"You are not paying any more to pay by phone than any other way that you might pay for parking," Hutcheson said.
The new parking payment method is also being implemented in other areas of business where retailers are allowing customers to complete all their transactions by phone. Whether it's paying for coffee or parking time, ultimately you must trust that your credit card information is secure online.
But Hutcheson assures consumers that it is a safe and secure method.
"You should not worry," he said. "This is a very secure transaction. The same way you would use your card on any other internet transaction."
Salt Lake City plans a formal roll-out in a week or so, and a lot of online information will be made available to help the public get started. But if you're one of those adventurous first-adopter types, you can download the QuickPay app today and get started.
No quarters needed.
×
Photos
Related links
Related stories
Most recent Utah stories