Estimated read time: 1-2 minutes
This archived news story is available only for your personal, non-commercial use. Information in the story may be outdated or superseded by additional information. Reading or replaying the story in its archived form does not constitute a republication of the story.
RIVERTON — Hazmat crews evacuated a Walmart on Saturday afternoon after a pepper spray-like irritant was released in the store, police said.
An unknown irritant was released into the store Saturday around 4:15 p.m., causing evacuation. Emergency crews responded, treating 80 people for respiratory problems that resembled reaction to pepper spray.
One woman and a child were taken to the hospital. Both were in stable condition.
Some who were exposed to the irritant said it was contagious.
"There was a man ahead of me that was coughing really bad and I'm watching him, and all of a sudden, the closer I got, it hit me that I started coughing," said Jacquie Cloward, who was shopping at the time.
The store will remain closed until crews determine what the chemical was.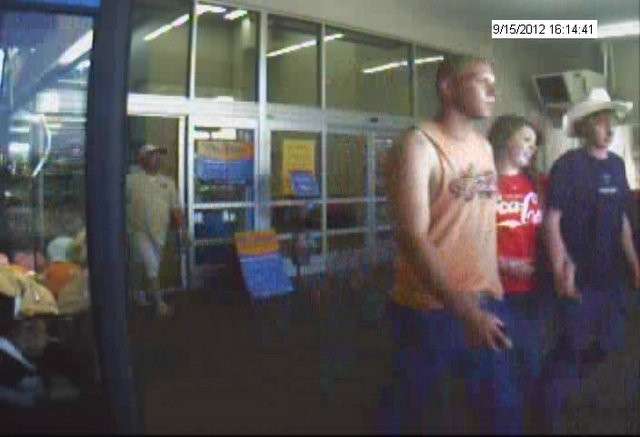 Police are looking for two men and a woman they believe were involved in the release of the chemical. Police have released surveillance photos of the three people, who left in an SUV.
They say surveillance video shows the man in the cowboy had holding a black canister and then spraying it on the ground through the toy and baby clothing sections.
"Shortly after they left the store, people in there started to feel the effects: burning eyes, burning in the throat," Hoyal said.
They could face felony charges, with a count for each of the 80 people affected, police said.
"(It)very much so appears this was an intentional act by these individuals," said Unified Police Department Lt. Justin Hoyal.
Anyone who was at the store and is still experiencing symptoms is advised to shower. If the symptoms don't go away, seek medical attention.
Police are asking anyone with information about the incident to call 801-743-7000.
×
Photos
Most recent Utah stories