Estimated read time: 2-3 minutes
This archived news story is available only for your personal, non-commercial use. Information in the story may be outdated or superseded by additional information. Reading or replaying the story in its archived form does not constitute a republication of the story.
OREM — The Orem Department of Public Safety has a new tool in their fight against crime: bicycles. The city's new bike patrol was organized specifically to keep people safe on the Provo River Trail.
"We'll jump on the bike, ride for about an hour, and then jump back in our car and go someplace else," explained Cpl. James Vance.
Vance leads the new bike patrol squad: five officers equipped with a locally made Fezzari mountain bike to help them keep the city safe.
"You see the city from a different perspective," said police officer Michael Paraskeva. "You can sneak up on criminals, catch them in the act of crimes; you're also able to prevent crimes from occurring."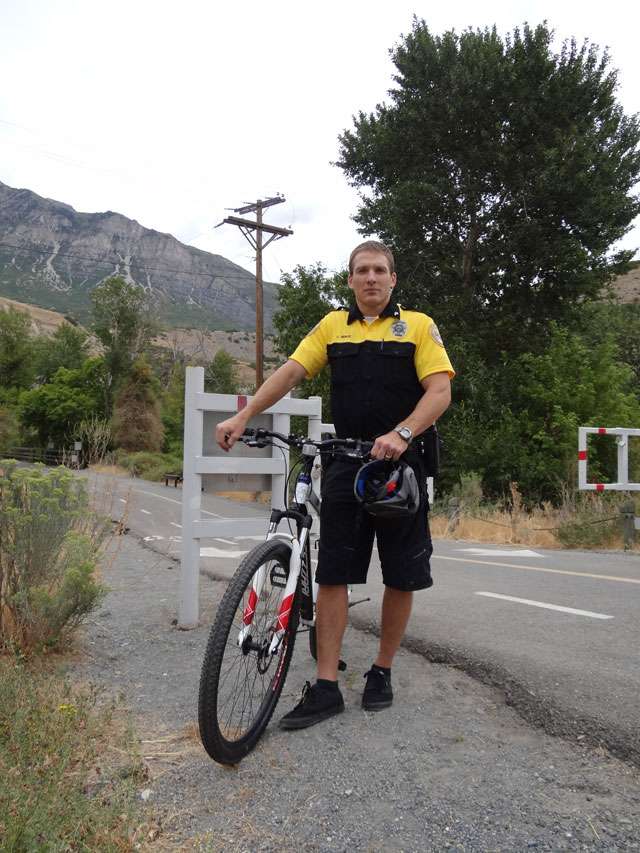 That idea is what motivated a significant donation from someone who doesn't live in Orem to provide the bikes helmets and uniforms. He is a friend of the woman who was brutally attacked on the Provo River Trail two years ago.
"He offered to donate money to get this going, and donated enough money that it's a very minimal cost to us," said Sgt. Craig Martinez.
The trail not only has a reputation for violent assaults, but drug use and vandalism — crimes the bike patrol aims to stop.
"Most of us are runners, and so we run the trail," said police officer Chris Watson. "We know the areas of the trail, so we can call out markers or special identifiers we're familiar with."
Officers also spend their time on the trail educating users to avoid being reckless and putting others in danger. "Ride safely, ride in control and keep it slow," Vance tells passersby.
The squad is providing more peace of mind for people who enjoy using this popular and scenic, recreational trail.
"They're starting to see us more and more," said police officer Nathan Newell. "They are quite enthusiastic about it. They're very appreciative. They're constantly thanking us."
The bikes are already proving successful, not only on the trail but around town. Just last week one of the officers patrolling an apartment complex stopped several teenagers involved in underage drinking.
×
Photos
Most recent Utah stories