Estimated read time: 2-3 minutes
This archived news story is available only for your personal, non-commercial use. Information in the story may be outdated or superseded by additional information. Reading or replaying the story in its archived form does not constitute a republication of the story.
Amanda Butterfield reporting This Thanksgiving a Salt Lake woman was blessed with a family she never knew she had. It's an unbelievable story of a how an Australian woman was able to track down her half sister living in Utah.
Sharlene Sweeney was adopted in England when she was only 10 weeks old. She fell in love with and married an American, and the two now live in Salt Lake City.
This Thanksgiving her half sister came to visit from halfway around the world, and the two met for the very first time.
You'd think the two women had known they were sisters their whole lives, laughing over family pictures and talking about their mother. They even like the same foods. "She makes the mince sauce the same way I do for roast lamb. It's our favorite meal; salad, cream, it's ours and it's English," Audrey Davidson said.
But they only met one week ago.
As Sharlene Sweeney, who lives here, waited for Audrey, her half sister, to arrive she explained how the two found each other. "It was a fluke," Sharlene said.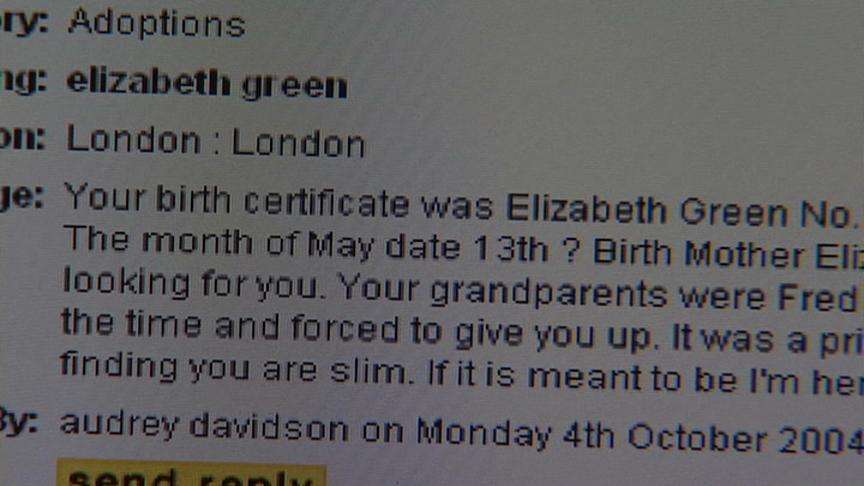 Sharlene was online looking for a friend when she stumbled across a United Kingdom missing persons Web site. She found a posting where the missing person's mother was named "Elizabeth Green." Elizabeth Greene is her biological mother's name. "I saw that message and I thought, 'I think that's me,'" Sharlene said.
It was her, and the two sisters have been e-mailing every day since. That's what led to this meeting.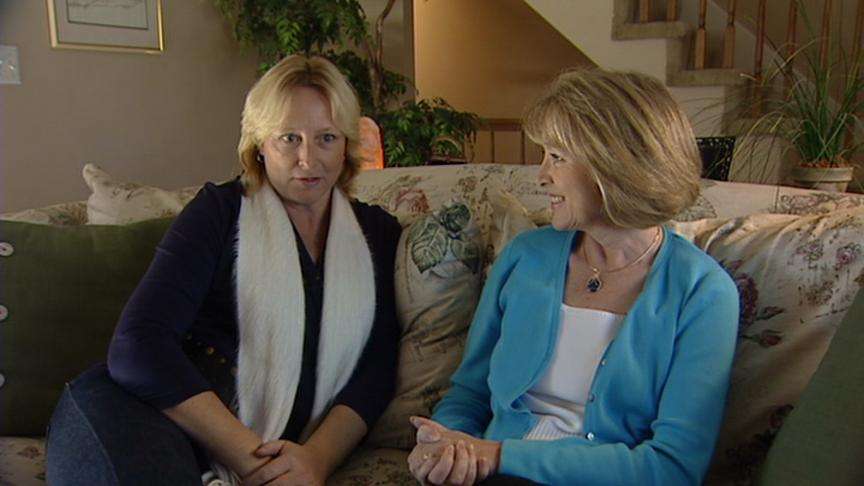 Audrey only learned about Sharlene a few years ago when their mother confided in her she had given up a baby at the age of 17.
"She went on to marry and had four children. She didn't tell anyone she had a baby when she was 17 until about three years ago when she became very ill," Sharlene explained.
Audrey had been looking for Sharlene ever since. "She is so much like mum. She has mum's fingernails, mum's hands, doesn't wear shoes--mum always wore sandals, even in the middle of winter--exactly the same, exactly the same," Audrey said.
Today they're working on a scrapbook together so when Sharlene goes to Australia to visit next year for the holidays, she'll know who everyone is. She has two half brothers, another half sister, and a bunch of nieces and nephews to meet.
For both sisters, this is a holiday they will never forget. "We don't have Thanksgiving in Australia, so this is my first. So, I'm very thankful," Audrey said.
Sadly, Sharlene will never get to meet her biological mother. Elizabeth Greene passed away a few years ago.
×
Most recent Utah stories