Estimated read time: 2-3 minutes
This archived news story is available only for your personal, non-commercial use. Information in the story may be outdated or superseded by additional information. Reading or replaying the story in its archived form does not constitute a republication of the story.
Keith McCord reporting Ready or not, the Thanksgiving holiday has officially started, and a lot of people skipped out of work early today to catch a plane or get an early start on food preps.
Thanksgiving and Christmas usually top our list of favorite holidays of the year. Millions travel great distances to get together with families, share a big meal, and participate in long-time family traditions.
Tomorrow we will eat, and we will eat a lot of turkeys! According to the U.S. Department of Agriculture, Americans will consume 45 million of them!
Turkey is the most popular item on the menu, of course, but what's your favorite side dish?
Survey USA sampled the Turkey Day eating habits of 1,000 adults and found 36 percent of them say stuffing is their favorite side. Everything else on the table falls way down: 19 percent choose mashed potatoes, 16 percent prefer sweet potatoes, and then comes the green bean casserole and cranberry sauce.
Surprisingly, the pies--pumpkin and pecan--aren't huge in popularity. Maybe we're just too full by then!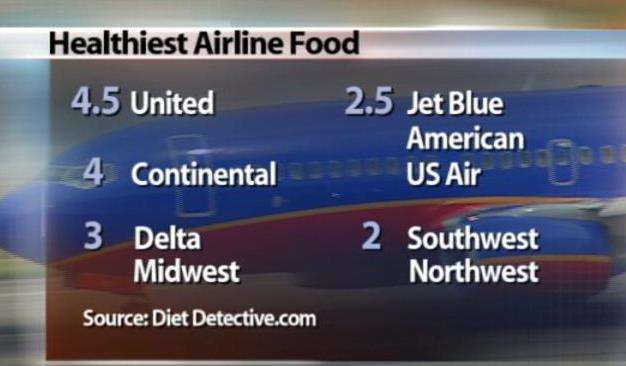 Speaking of Thanksgiving holiday food, someone has done a survey on the best airline food. With record numbers of people flying to grandma's house for the holiday, there will be some snacking at 35,000 feet.
Dietdetective.com has rated airline food and snacks in terms calories and overall healthiness. On a scale of 1 to 5, United tops the list with a health score of 4.5. Continental gets a rating of 4; Delta and Midwest Airlines come in with a 3; JetBlue, American, US Air with 2.5; and Northwest and Southwest get a 2.
Good food, bad food, too-dry turkey, or an occasional obnoxious relative; the holidays generally put people in a good mood. Like some police officers in Louisiana. They were pulling people over to hand out free turkeys to drivers who were wearing their seat belts and who had their children in car seats.
You are probably already aware of this, but this year's dinner is more expensive. To feed 10 people it will cost you $42.26 for all the stuff. Last year it was $38.10.
Also, Survey USA asked people what will they do on Friday, and only 21 percent said they'll get up early and go shopping. Sixty-nine percent will completely avoid shopping.
×
Most recent Utah stories