Estimated read time: 1-2 minutes
This archived news story is available only for your personal, non-commercial use. Information in the story may be outdated or superseded by additional information. Reading or replaying the story in its archived form does not constitute a republication of the story.
Sometimes a picture speaks more than a thousand words.
Not everyone is upset that summer vacation is over, so when Lara Forgrave posted a picture on her Facebook page that quickly spread across the Web, mothers everywhere were laughing in agreement. She had no idea her hilarious back-to-school photo would quickly go viral, shared from parent to parent on Facebook and on popular blogs and websites like reddit.com and Pinterest.
"I am jumping for joy because all of my kids are in elementary school this year, and after having a baby or toddler with me for the past 11 years, it was a momentous occassion," Forgrave said. Her children are now in kindergarten, 2nd, 4th and 6th grades.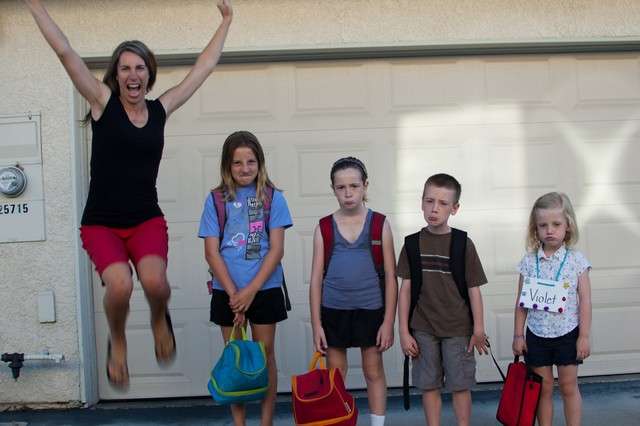 The mother of four school-aged children said the picture was taken all in good fun.
"My husband was taking photos of the kids on the first day of school, and they were smiling and excited," she said. "I ran up next to them, asked them to look sad for a funny photo with mom, and I jumped for joy. I loved that my kids played along and they know their mom is fun."
"I put it on a Facebook post hoping to make my friends laugh," she continued. "The laughter started rolling in from around the country, and then the world."
Nicole Pollard currently resides in Canyon Country, Calif.
×
Photos