Estimated read time: 2-3 minutes
This archived news story is available only for your personal, non-commercial use. Information in the story may be outdated or superseded by additional information. Reading or replaying the story in its archived form does not constitute a republication of the story.
Alex Cabrero and Nicole Gonzales reporting A lot of people hit the road today to get to reach their Thanksgiving Day destinations, but there's one spot especially packed with travelers.
AAA of Utah says 275,000 Utahns are going to be on the roads for Thanksgiving, most will be leaving today. But that's just their estimate. To find out how busy it's really been, Eyewitness News visited one gas station just off I-15 in Brigham City and spoke to the cashiers who work there.
The day before Thanksgiving interstate gas stations everywhere are full of drivers. "They haven't been too grumpy today," cashier Megan Martinez said.
Megan knows lots of people are heading out because she feels like she's met every single one of them. "It's been pretty busy," she said.
Megan is a cashier at LW's Travel Plaza in Brigham City, seemingly the perfect pit stop for families heading out of town. Some are headed to Denver, some to Ogden, and one man from Canada was going to see his son in American Fork.
This spot is also a stop for shuttle buses going back and forth between Idaho and the Salt Lake International Airport. What happens when those travelers come? "We have to get our manager up here helping on the registers," Megan explained.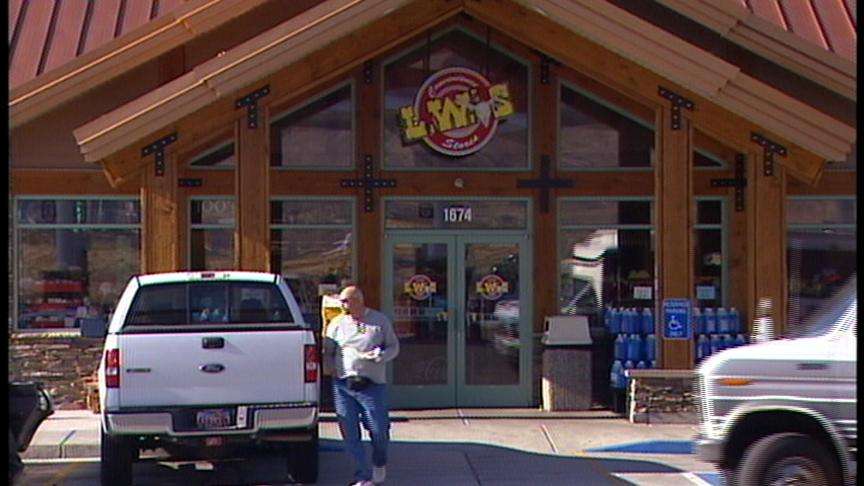 Becky Alexander is the manager, and every day before a holiday she says it's non-stop busy. "The biggest thing is we have the buses. We've had, like, 20 buses today. We're expecting, like, 40 more, and they are jam packed with people going out of town," she said.
Before going out of town and loading up on turkey, many of them are loading up on snacks. "We like it busy. Time goes by faster," Becky said.
Those people are driving despite the fact gas prices have risen nearly 85 cents a gallon from last year. If you are driving, experts advise you to have your car checked over before the road trip. And, drivers should be well rested.
For a smooth drive, consider bringing extra money for unexpected problems and gas. To avoid the dreaded ticket, drive the speed limit.
Most importantly, don't drink and drive. Police will be out in full force looking for intoxicated drivers.
- - - - - -
×
Related links
Most recent Utah stories