Estimated read time: 3-4 minutes
This archived news story is available only for your personal, non-commercial use. Information in the story may be outdated or superseded by additional information. Reading or replaying the story in its archived form does not constitute a republication of the story.
Sam Penrod reportingFive years to life; that's the sentence handed down to Warren Jeffs this afternoon on two counts of rape as an accomplice for arranging the marriage of a minor.
Warren Jeffs was given the maximum sentence by the judge: two terms of five years to life. The terms will be served consecutively, meaning that after he serves one sentence, he will have to start over on the next. It likely means decades in prison.
Warren Jeffs chose not to speak to the judge before he was sentenced on two separate counts of an accomplice to rape for performing a marriage of a then 14-year-old girl to her 19-year-old cousin.
The judge said he was giving Jeffs the maximum because it was not a legal marriage, that it was between cousins, and that Jeffs took them out of state to perform the marriage.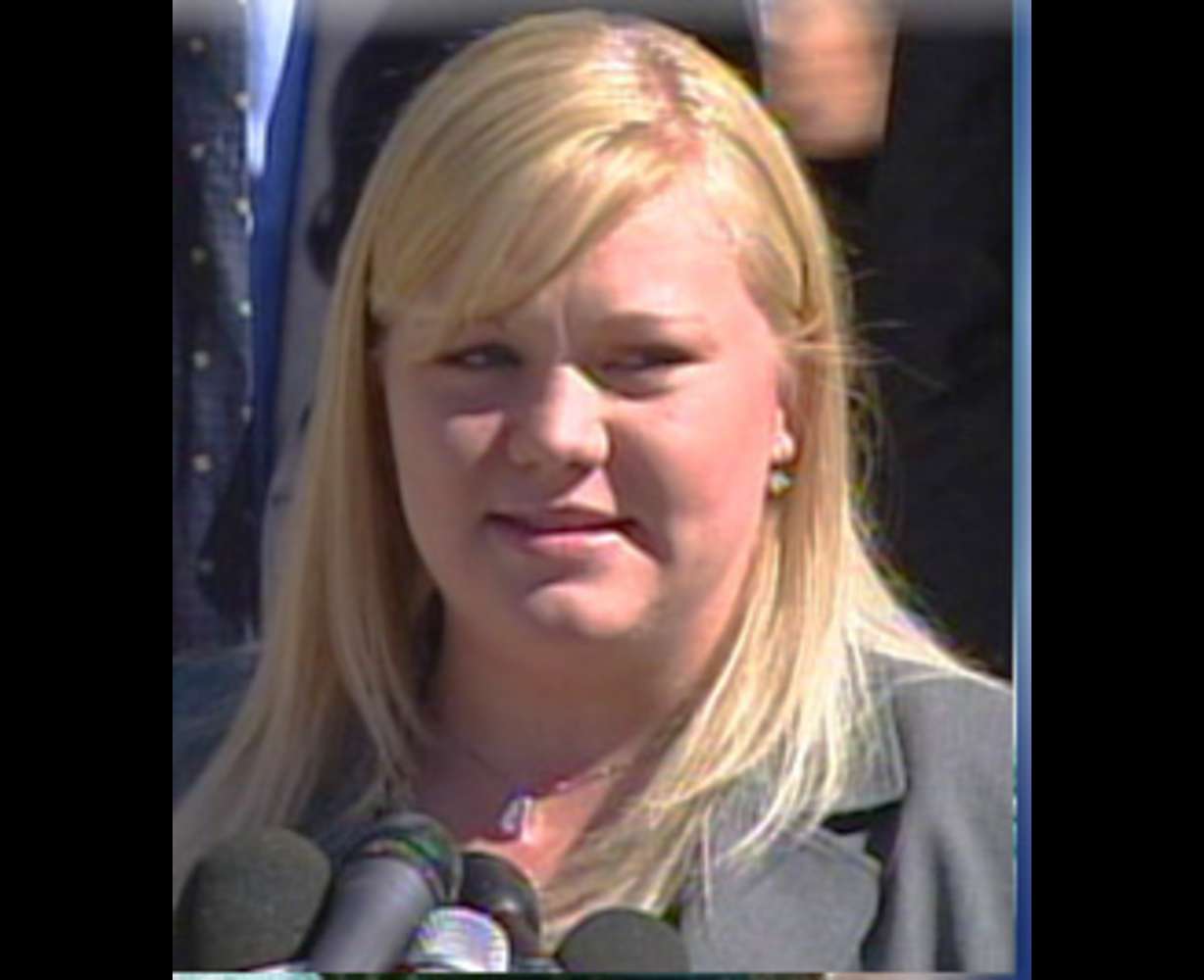 Elissa Wall was only 14 years old at the time of the marriage to her first cousin. She is now an adult and is the first to stand up against the leader of the FLDS church.
When the judge asked the victim if she wanted restitution, this was her response: "I do not seek restitution, nor would I accept it from him. My restitution is knowing that that I spoke the truth, and you and the justice system have done your job, and I respect that very much. And I have faith and confidence that you will continue the healing process for me."
But Elissa Wall may be compensated in another way. She is currently suing Warren Jeffs and the FLDS church in civil court. In fact, Eyewitness News noticed today that several followers of Jeffs who came to court to support him were actually served with subpoenas to testify in that civil case while they waited in the lobby of the courthouse
Now Warren Jeffs is going to prison for a very long time. Washington County Attorney Brock Belnap says, "We are especially grateful that Elissa Wall has had her day in court. I think that her comments were very moving and sincere."
After the sentencing, defense attorney Walter Budgen, said, "Mr. Jeffs should not have been charged with accomplice to rape. We don't agree with the verdict. We intend to do everything we can to reverse the verdict. We are going to file a motion for a new trial. We intend to appeal to the Utah Supreme Court. We do not believe the facts and the law support the charge of accomplice to rape."
The judge ordered that Warren Jeffs be turned over to the Department of Corrections immediately, meaning he is going to prison.
He still faces criminal charges in Arizona involving this same victim, although the judge even questioned if Arizona will pursue its case now, which is possible since Warren Jeffs may never get out of prison.
It is the Board of Pardons who will decide how long Jeffs will serve.
The judge also rejected a request from prosecutors. They wanted to actually bill Warren Jeffs $110,000 for all of the extra security that they had to bring in for this trial. The judge said Warren Jeffs had a constitutional right to a fair trial, and if the authorities deemed more security necessary, they will have to pay those extra costs. Jeffs was, however, ordered to pay $37,000 in fines.
In spite of what the judge said today, the real judge of how long someone stays in prison is usually the state Board of Pardons. Court officials say a person convicted of similar crimes will usually make a first appearance before the board three or four years after entering prison.
×
Related links
Most recent Utah stories