Estimated read time: 7-8 minutes
This archived news story is available only for your personal, non-commercial use. Information in the story may be outdated or superseded by additional information. Reading or replaying the story in its archived form does not constitute a republication of the story.
SALT LAKE CITY — Hollywood seems to be cranking out movies at an alarming rate and all of them seem to be remakes, sequels or adaptations. Summer 2012, May through August, has seen 36 releases from major studios so far, and 25 of those were a remake, an adaptation or a sequel.
This has people wondering, "Where are all the original ideas?" Truth is, it seems "original screenplay" is a four letter word in La La Land these days, but when it's all broken down the answer is easy and familiar, money. Money is the reason original ideas seem to be all but dead.
Looking back at those numbers of wide studio releases this summer, those 36 films made a total of over $3.3 billion at the domestic box office. Original films added just under $815 million to that total while the remakes/adaptations/sequels (R/A/S) raked in more than $2.5 billion.
#poll
You may think that is not a fair comparison considering more of the R/A/S films were released than originals, but take a look at the films side by side.
The top three grossing original films made a little more than $555 million as opposed to the top three grossing R/A/S films which made nearly $1.3 billion.
So why does Hollywood keep making "unoriginal" films? Because we go see them.
People complain on our comment boards, on Facebook and though email week in and week out that Hollywood doesn't make original movies anymore. Just last week we posted a story on the release of the trailer for the new "Red Dawn" remake and here were some of the comments we received:
"Wow, ANOTHER remake...can't Hollywood think of anything original anymore?"
"What is up with all the remakes of movies, and music? Has this generation run out of original ideas?"
"Not interested in having more childhood memories ruined."
"Is Hollywood truly out of original ideas?"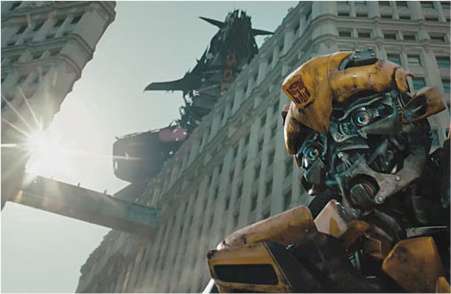 "Is there no originality left in Hollywood? I'm tired of remakes."
These are just a few comments from one story, but despite complaints, the numbers don't lie, people love to see the R/A/S films.
From 2000 to 2012 only one original film was the number one box office earner the year it was released. And out of those 12 years an original film was only in the top five earners nine times.
#poll2
According to the numbers there are two things people seem to like almost as much as R/A/S films, Pixar movies and James Cameron.
If you take away Pixar films, an original film made it into the top five earners only five times from 2000 to 2012 and take away James Cameron and an original film only made it in the top five four times. The only time in those 12 years that an original film was the number one grosser that year was when James Cameron's "Avatar" crushed all box office records.
"Avatar" is the all-time highest grossing film and number two on the list in another Cameron film, "Titanic." After that, the remaining films in the top five are R/A/S films.
#poll3
So, why are we constantly going against our better judgment and still going to see these R/A/S films over original films? Really it's quite simple and Hollywood has us figured out. We like to go see movies we recognize and know.
Let's take 2011 as an example. That year the film "Source Code" was released to rave reviews. The film was original and clever. Critics and audiences alike lauded its smart and sophisticated story and sharp acting. David Nibley of the New Yorker said "Source Code" was "A formally disciplined piece of work, a triumph of movie syntax, made with a sense of rhythm and pace."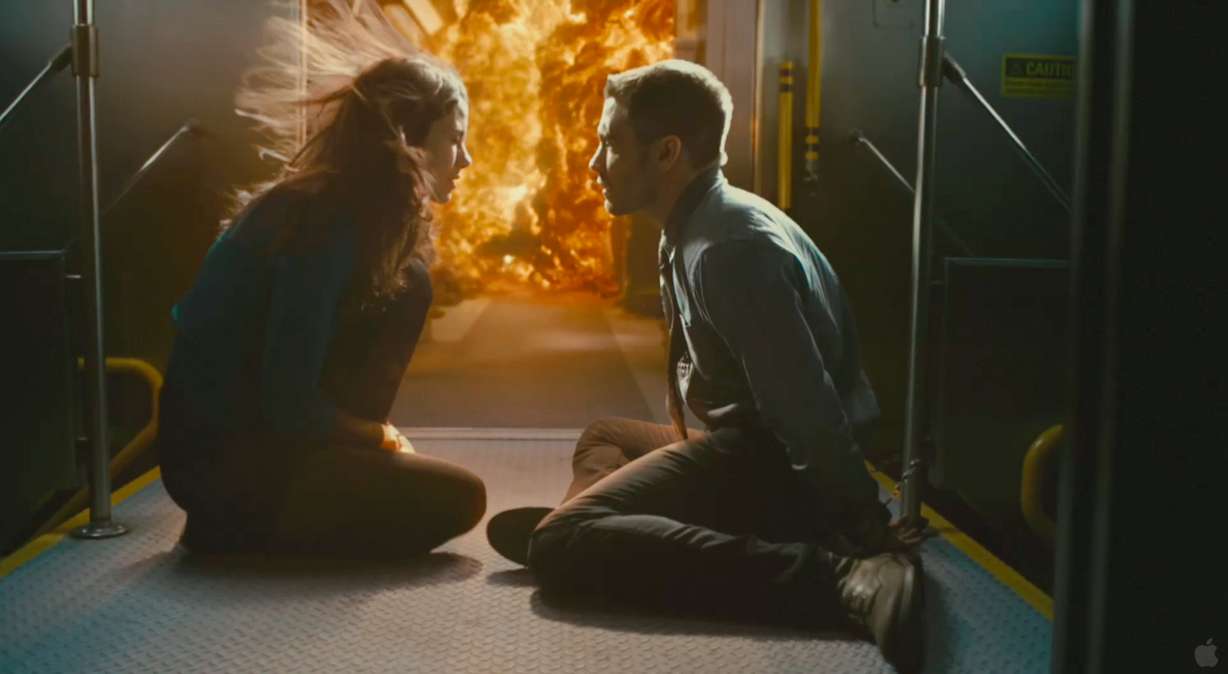 Mick LaSalle of the San Francisco Chronicle called it a "Thriller that takes a science fiction premise and uses it, not for the sake of splashy effects, but as a doorway into the human soul."
That same year "Transformers: Dark of the Moon" was released to scathing reviews, like this one from Anthony Lane of the New Yorker, "The third outing for a herd of toys that should have stayed in their boxes."
And this one from John Anderson of the Wall Street Journal, "At 157 minutes, 'Transformers: Dark of the Moon' isn't just a movie. It's a sentence."
On the movie site Rotten Tomatoes "Source Code" received a 91-percent while Transformers boasts an embarrassing 35-percent and most audiences agreed with the critics. Only 67-percent of audiences said they enjoyed the third Transformers as opposed to the 81-percent who enjoyed "Source Code." But reviews and audience opinions aside, people went to go see Transformers.
In 2011 "Transformers: Dark of the Moon" made over $352 million as opposed to "Source Code" which only made $54 million. Critics, professional and amateur, can say what they like, but money doesn't lie. People pack the theater for characters and a premise they know and recognize.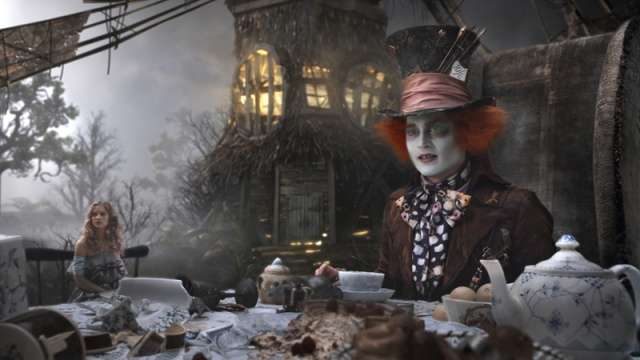 Michael Bay's Transformers came from a multi-million dollar toy franchise that people around the world recognized and was preceded by two films that made a killing at the box office. Even though the first and second Transformer movies were hammered critically people still lined up to see the third because it was a premise and a plot they knew.
A great majority of movie goers showed up to the theater knowing they were not going to get much story, mediocre acting and tired re-hashed jokes from Dark of the Moon. But they also knew they were going to see amazing CGI, huge explosions and Optimus Prime.
#poll4
When it came to "Source Code" they had no idea what they were getting. All those movie fans had to go off of was a 90-second trailer that told them a very small portion of a much larger story with characters they'd never met.
So while we stomp our feet and shake our fists saying, "No! I love original films and we need more of them!" ask yourself this, did you see "Transformers: Dark of the Moon" in theaters? Did you see "Source Code" in the theaters? It's obvious by the box office numbers that the majority of you answered yes and then no to those questions.
If you think this is just an anomaly you can see the pattern repeat itself for the past decade.
In 2010, "Alice in Wonderland" was considered a mediocre film by both critics and audiences while "Inception" was celebrated as a movie making marvel.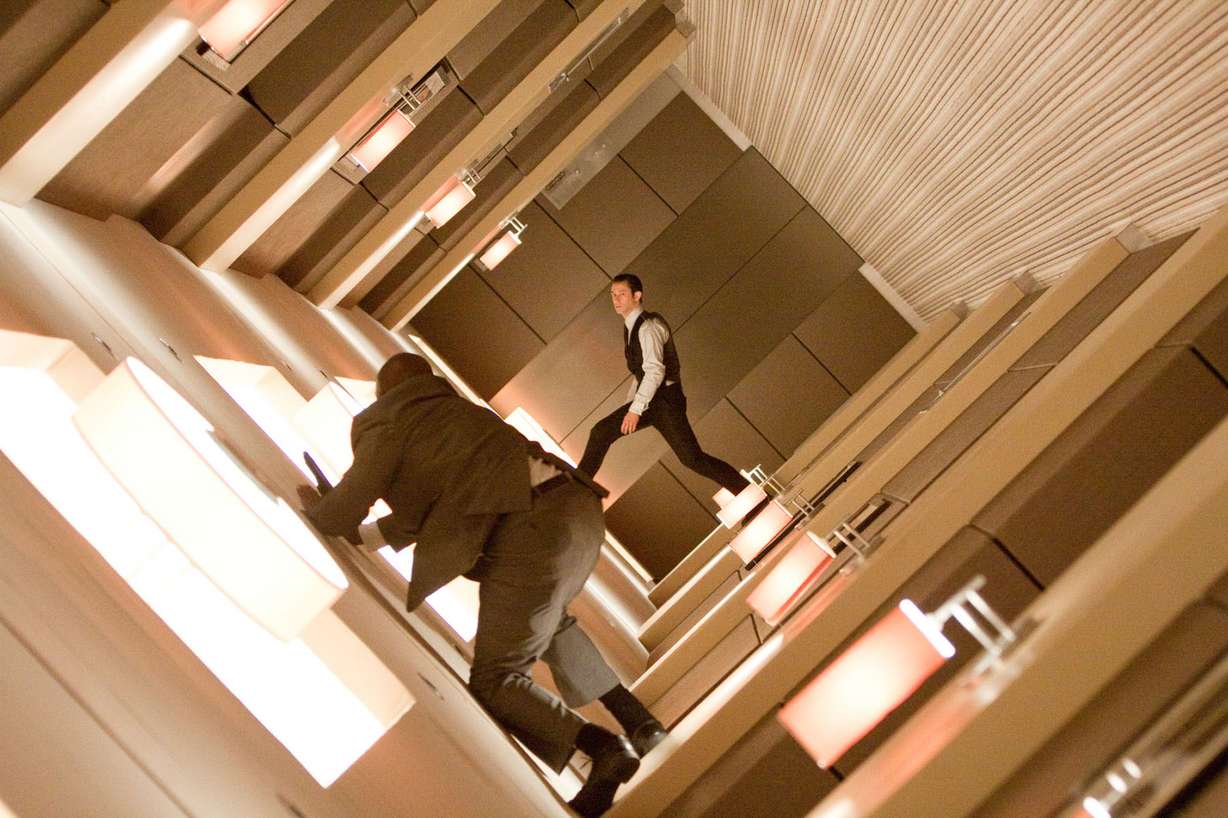 Going into the theater everyone knew who Alice and the Mad Hatter were but no one had ever heard of Dom Cobb or Robert Fischer.
While "Inception" took in an impressive $292.5 million Alice scored $334 million at the domestic box office. Even the more successful original films tend to fall to the more familiar R/A/S films.
What it really comes down to is movie audiences like familiarity and comfort. We like knowing that we're going to enjoy a story and characters before we ever step into a theater. When we pay to see a flick that is familiar to us we have a sense that we know we didn't waste our money, but when we walk into a film with no idea what's about to happen, we tend to be a bit more stingy with our hard earned cash.
This is not an attempt to try and prove that the masses hate original films; it's obvious they enjoy a good original story. Those same masses saw "Avatar" about 12 times each to the tune of more than $700 million domestically. This article was just an attempt to answer the questions we have seen so often from our faithful readers, "Is Hollywood truly out of original ideas?"
#poll5
No, they are not, but we keep telling them through ticket sales that we don't care to see them nearly as much as we do the Remakes/Adaptations/Sequels.
So, when the trailer for the new "Mad Max" is released, before you curse the movie industry and yell at the heavens, "Is Hollywood really out of original ideas?!" Ask yourself this first, "Am I giving Hollywood a reason to come up with something original?"
What do you think about the article? Do you agree or do you refuse to believe that it's the movie going public that demands remakes, adaptions and sequels to continue to be made? Let us know on the comment boards and on Facebook.
×
Related links
Related stories
Most recent Features stories