Estimated read time: 2-3 minutes
This archived news story is available only for your personal, non-commercial use. Information in the story may be outdated or superseded by additional information. Reading or replaying the story in its archived form does not constitute a republication of the story.
#poll
SALT LAKE CITY — The "Red Dawn" remake has been finished for nearly two years, but because of political sensitivities the film has been perpetually held back, but that's all over now. The long awaited remake of the 1984 film that launched the careers of Charlie Sheen, Patrick Swayze and C. Thomas Howell finally has a release date and a trailer.
The updated Dawn features Chris Hemsworth (Thor, The Avengers), Josh Hutcherson (Peeta, The Hunger Games), Josh Peck, Adrianne Palicki and Tom Cruise and Nicole Kidman's son, Connor Cruise.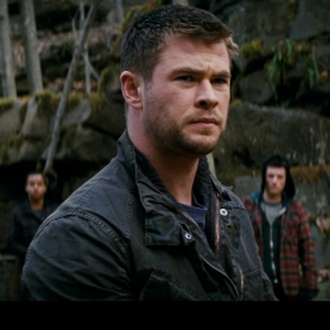 The new trailer looks a lot like the source material, a small town is invaded and a group of rag tag teens hold their ground and fight for their town. The major difference, however, is that the Russians are no longer invading, this time it's North Korea. This is actually what held up a release of the film for so long.
With North Korea now invading as opposed to Russia the title seems a little out of place, but according to the trailer it seems we can expect the same over the top action as the original.
Truth be told, the fact that the film is now being released in November is likely the best thing it has going for it. When the film was shot both Hemsworth and Hutcherson were working actors, but thanks to "The Avengers" and "The Hunger Games" these two are superstars.
"Red Dawn" is set to hit theaters on November 21.
What do you think of the trailer? You excited to see the Wolverines back in action or is it just hurting the original? Maybe you hated the original and this is just nonsense being piled on top of nonsense. Let us know what you think on the comment boards and on Facebook.
×
Related Links