Estimated read time: 4-5 minutes
This archived news story is available only for your personal, non-commercial use. Information in the story may be outdated or superseded by additional information. Reading or replaying the story in its archived form does not constitute a republication of the story.
Sandra Yi and Whit Johnson reporting The woman who tortured and beat her stepdaughter to death likely will spend the rest of her life in prison.
A judge sentenced Angela Andrews to 15 years to life for murder and one to 15 years for sexual abuse. Those sentences will run together.
There were a lot of tears in the courtroom today. The judge noted that this case has affected everyone involved.
In a statement read by Andrews' attorney, Andrews said, "I want you to know how sorry I am for Shelby's death. As my family and friends know, I loved her very much. ...I am ashamed I cannot explain my behavior. I have spent the last 15 months tortured by the inability to put the pieces together and try to make sense of what took place. I am sorry for the hurt that's left in the hearts of so many."
Andrews showed no emotion as she expressed remorse for her stepdaughter's murder. Her apology fell on deaf ears.
"She's a smart woman. She should have known what would have happened if she continued the actions that she did," Shelby's mother, Kimberly Hale, said.
Standing by her daughter's picture, Hale called Shelby "the heart of our family."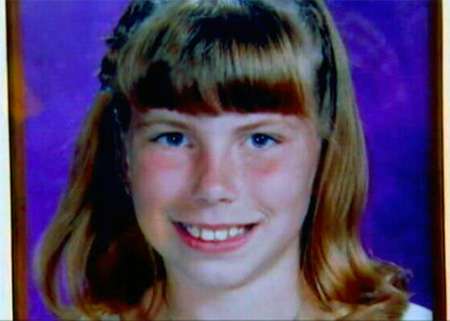 "We will no longer be able to have such memories as Shelby's first date, her wedding or the birth of her children," Hale said through tears.
Ten-year-old Shelby died in August of 2006 after she was tortured and abused, and then locked in a closet. An autopsy showed the girl had bruises on 80 percent of her body. Authorities believe Shelby was abused for a year before her death.
Prosecutors won't talk about the events leading up to Shelby's death out of respect for the girl, but they say Andrews and her husband, Shelby's father, knew exactly what they were doing. They say Andrews called the shots, and her husband didn't do anything to stop it.
"She was the one calling the shots, in control, orchestrated the abuse of this child; and for some reason Ryan, as the biological father, didn't put the brakes on it, didn't halt it, didn't have the courage to stand up to Angela and say, 'no,'" prosecutor Troy Rawlings said.
Rawlings added, "We believe their state of mind was a state of rage and anger, and that they were going to show this child and teach her a lesson, and they did it to the degree that ended up in her death."
Ryan Andrews already is serving his sentence for murder. The judge recommended he never be paroled.
Angela Andrews also will likely spend the rest of her life in prison.
Shelby's mother calls that justice. "Shelby, we love you and we miss you. May you finally rest in peace," Hale said.
Shelby's sister and brother are now living with their mother. Hale says her 9-year-old daughter still has flashbacks of the abuse she witnessed.
Angela Andrews' son is living with his grandparents.
Following Andrews' sentencing, the Syracuse Police Department released a harsh written statement referring to Andrews as "the devil" and "a monster."
Rarely will a police department reveal its true feelings on such a high-profile case, but that's exactly what's happening here.
Syracuse police say they stand by their every word. In fact, they say if they could have pursued the death penalty against Andrews, they would have.
"What makes life so miserable you would do that to a child?" Syracuse Police Lt. Tracy Jensen asked.
Despite the horrible torture and abuse that ultimately killed Shelby, police say Angela Andrews never showed remorse for what she did.
In the statement from police they say Angela should "only be described as a murderer and not as a stepmother."
The investigation has had a tremendous impact on all of the officers and first responders that were involved, and they feel revealing their opinions to the public needed to be done.
"I think there's two reasons: One is it's a form of healing. It gives the officers a form of voicing their opinion, which they obviously don't get to do a lot, and two, it is a way of kind of letting the public know we are human," Jensen explained.
Syracuse police say they're happy with the sentencing and the way the case was handled. None of the investigators has sought psychological help, although the city has made it available.
Just to put things in perspective, prior to the case, Syracuse had not had a homicide in more than 20 years.
×
Photos
Related links
Most recent Utah stories