Estimated read time: 2-3 minutes
This archived news story is available only for your personal, non-commercial use. Information in the story may be outdated or superseded by additional information. Reading or replaying the story in its archived form does not constitute a republication of the story.
John Hollenhorst reportingInvestigators have unearthed two bodies buried under a shed in southwestern Utah.
They identified the victims, solving a mystery that began unfolding more than three weeks ago.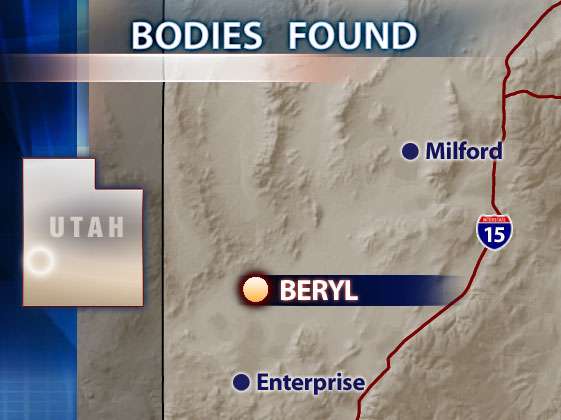 A suspect is in the Iron County jail on sex charges. He was living where the bodies were buried. It's in a remote area just outside of Beryl Junction in Iron County.
Investigators worked under the lights Sunday night, and they planned to stay all night. They actually dug up the bodies two days ago but didn't announce it until Sunday.
Now they're certain they've found the bodies of two men who disappeared from Tocquerville around Oct. 24.
Investigators brought in bright lights to continue processing the crime scene. That's quite a challenge, as daytime video reveals.
The property is a ramshackle collection of shacks, abandoned vehicles and junk; hundreds of yards from anything that looks like a house.
They found the bodies in a shallow grave in the earthen floor of a tumbledown tack shed. Detective Sgt. Jody Edwards, with the Iron County Sheriff's Office, says, "The shed was used primarily to store hay to feed domestic livestock."
Authorities have arrested a man who was living in a camp trailer here on property owned by his ex-wife.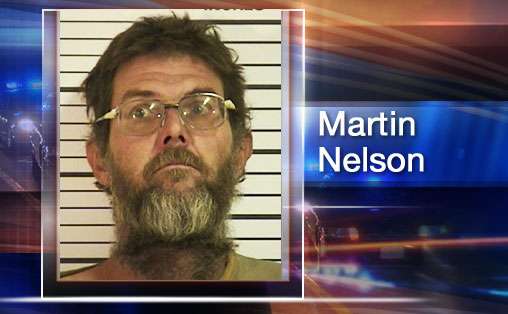 Martin Chris Nelson is in the Iron County jail. He is charged with failure to register as a sex offender.
Late last week, authorities went to the property with arrest warrants on the sex charges. They discovered a white Ford Ranger owned by Derek Davis.
Davis and his friend, Chad Grijalva, disappeared more than three weeks ago when they left Tocquerville near St. George. Sheriff Mark Gower, with the Iron County Sheriff's Office, says, "With the help of cadaver dogs we was able to, it narrowed our focus on the site to [where] we ultimately found the bodies."
Authorities say the two 34-year-old victims died of gunshot wounds. Chad Grijalva's father, Fred Grijalva, expressed bitterness when we spoke by telephone.
"I had a freakin' animal kill my son," Fred Grijalva told us. "My son was loved by everybody. You only meet a person like my son once in a lifetime. And I had this freakin' animal take my son's life."
He told us his son told family members he was going to collect a debt from Nelson, an unpaid bill for slate-tile remodeling job. Gower says that's information they still need to check into to verify.
Edwards says, "Our hearts and our prayers go out to the victims' families at this time, this is a truly tragic event."
Another young man disappeared from Cedar City a few weeks ago. 18-year-old Chris Coan also vanished along with his vehicle. Authorities say they did not find his vehicle here. They say they've found no connection between Chris Coan's disappearance and the grim discovery in Beryl.
×
Related links
Most recent Utah stories