Estimated read time: 1-2 minutes
This archived news story is available only for your personal, non-commercial use. Information in the story may be outdated or superseded by additional information. Reading or replaying the story in its archived form does not constitute a republication of the story.
(KSL News) As you've probably heard, Dick Nourse is retiring at the end of the month. Between now and then, we're bidding him a fond, but bittersweet farewell.
Tonight, we want to bring in Kevin Eubank. Kevin says one incredible thing about Dick's 43 years at KSL is that only three weathermen have handled the 10 o'clock weather, for the most part, during that time.
Of course, Bob Welti was Dick's running mate for 26 years, as part of the famed Nourse, Welti and James anchor team.
Then in 1990, a guy named Mark Eubank joined KSL and anchored the 10 p.m. weather for the next 16 years. Then, of course, Kevin's dad turned the reins over to him.
A few years ago, long-time KSL weatherman Kent Norton was doing a live weather remote with Dick and Bruce Lindsay on set when something went horribly awry.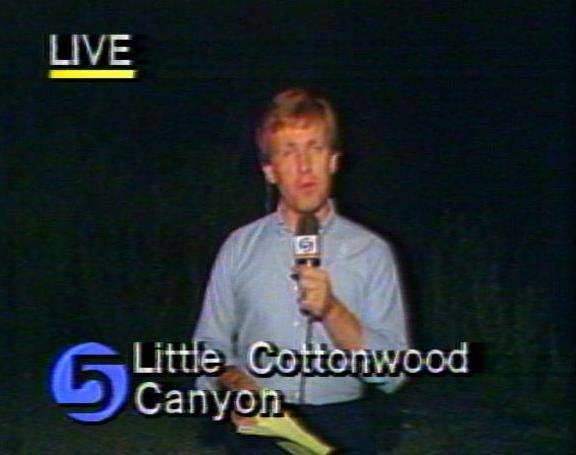 Norton reported, "A few scattered afternoon showers, again about the same…" Then all Dick and Bruce heard was a high-pitched scream and Kent's signal was gone.
Bruce said, "Probably a bolt of lightning."
"Hope Kent's alright," Dick chuckled. "Maybe he got picked up by a snowplow."
"And he was in the wrong lane," Bruce laughed.
Kent was not hurt, by the way, and now Kevin knows if he's ever hit by lightning during a live shot, at least it will make for a few humorous moments back on the set.
×
Most recent Utah stories