Estimated read time: 2-3 minutes
This archived news story is available only for your personal, non-commercial use. Information in the story may be outdated or superseded by additional information. Reading or replaying the story in its archived form does not constitute a republication of the story.
Jed Boal reportingRestoration on a popular trail in the foothills has people worried about the scope of the project.
Crews are doing erosion control and trail restoration on the Bonneville Shoreline Trail near Red Butte Garden. The University of Utah says it's critical for preservation. Some trail users are confused about what's going on; others are upset by the work.
The Bonneville Shoreline Trail, as it skirts the University of Utah, shows off spectacular views of the Salt Lake Valley.
Hikers, bikers and runners head to these trails for serenity. Trail user Tod Young says, "It's in good condition right now. There's work that always needs to be done on trails."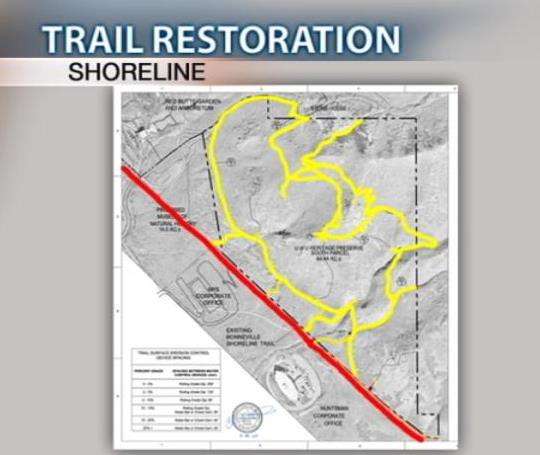 So, you'll also see small machine and hand crews on the trails through the end of December.
The university wants to control erosion; a plan that includes beams, stone dams and sediment traps. Mike Perez, associate vice president of the University of Utah Facilities Management, says, "That will control the cascading of water and likewise better withstand the abuses of jogging and mountain biking, so we can lessen the erosion occurring on the trails."
The university is the caretaker of this wilderness and is charged with its preservation forever. Perez says, "The more activity you have, the more erosion that you can experience"
The network of trails will stay the same, but some trails that were stamped out by overuse will be blocked off and returned to normal vegetation.
Marv Hamilton uses the trail. He says, "What you're doing up here has a huge impact on a lot of folks and a lot of wildlife. This is my church up here."
Hamilton thinks the university should stay off the trails. He says, "Folks with machines, folks with shovels, dead sagebrush everywhere. So for me, you know, that word 'improvement' is a broad term that we all been using for years, but for me, some things don't need improving. There's no going back when you do certain things."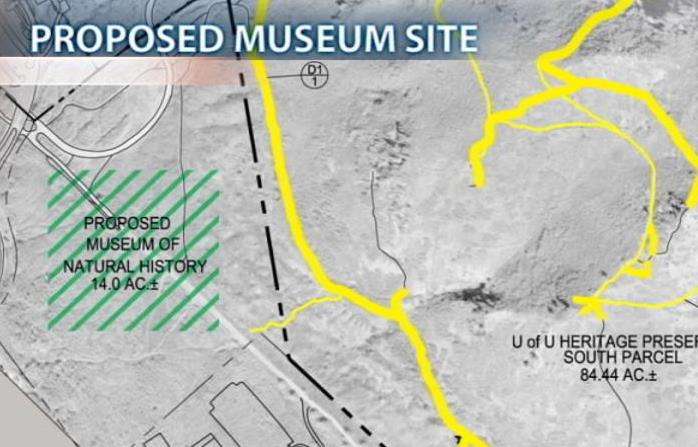 Others fear the university is building the proposed Natural History Museum within the trail system.
But that project has not started. "Trails that exist currently within the museum location will be available, just as these are," says Perez.
A motorbike was on the trail today as part of the work crew.
Hikers didn't like that, and the university talked to the contractor. The motorbike won't be on the trails again.
×
Most recent Utah stories