Estimated read time: 3-4 minutes
This archived news story is available only for your personal, non-commercial use. Information in the story may be outdated or superseded by additional information. Reading or replaying the story in its archived form does not constitute a republication of the story.
SALT LAKE CITY — The color of Keilara McCormick's skin is not what made her win in the Miss Teen Utah USA pageant significant — but it is what made it symbolic.
That's according to her mother, who said becoming the first African- American Miss Teen Utah USA was fitting for a girl who is so willing to lead and set an example in everything she does. And Saturday, she will be in the spotlight once again as she competes for the crown in the Miss Teen USA pageant.
"It's so fitting that she is the first African-American to win the Utah pageant," Julie McCormick said. "She's so confident, and so influential. She's always been the one people watch, and it makes me proud to see her using her influence for good, and to improve the world."
Julie said she was hesitant to allow Keilara to compete, at first, because of the stigma surrounding pageant culture.
"I think people expect there to be a lot of rich, bratty girls competing in pageants, but that's not how it was," she said. "Yes, there are extremes, but the girls learn so much. They learn how to be confident, how to carry and present themselves, how to interview. All these things that they'll need in the professional world."
She said part of of what has made a difference is Keilara's willingness to be a friend to anyone, whether at home or on her travels. Friends all over the country, because of a shared experience on a stage her mom never expected to find her.
Watch:
Watch Keilara McCormick compete for the Miss Teen USA crown live here beginning at 6 p.m.
"I've learned there are opportunities everywhere," Julie said. "You just never know where they are going to come from."
Keilara may be the girl who is friends with everyone, but she recognizes that others are not in the same situation. So she participates in an anti-bullying campaign, teaching children at area elementary schools how to recognize bullying and how to stop it.
Her goal is to teach others the confidence to go after their dreams, and the anti-bullying campaign is only part of that. A model since age 6, she hopes to one day design clothing and shoes that will leave people feeling confident and powerful.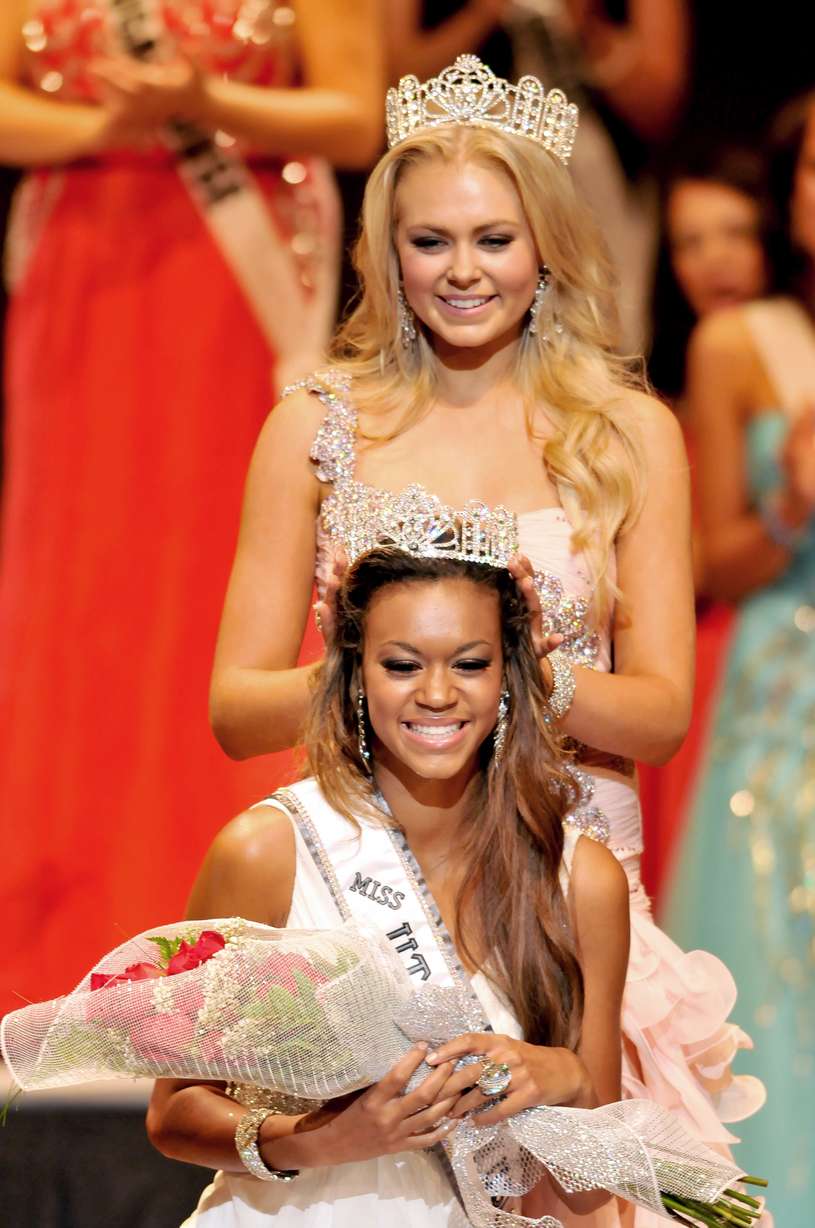 "You can express yourself through clothing," she said. "You can share your personality with the world through fashion. I want people to feel comfortable in what they are wearing, and to have fun and be unique."
She grew up in a spotlight and is used to being watched, but she never expected to be a "pageant girl." The Miss Teen Utah USA was the first time she had ever competed — and she was talked into it by a friend only a month before. She didn't think she had much of a chance, but she was willing to give something new a try.
"I never thought I would do this, but I've loved it," she said. "It's an amazing feeling, knowing people are watching you represent your city, state, who you are. You can be the best you can be, and you walk out onto that stage feeling like a million bucks."
Still, she said, for as much as she loves the fashion world, not even that can define her. She's a soccer girl who went straight from playoffs to pageant. She has won awards for poetry and pottery work. And she doesn't fit neatly into stereotypes.
"I may be in heels, but at the end of the day, I miss my combat boots," she laughed. "It's all about being comfortable with who you are."
If she wins, she gets a scholarship to a New York City film school — an opportunity to explore other interests and a chance to live in one of the fashion capitals of the world. If she doesn't take home the crown, she'll find another way to accomplish her goals.
But she might not be ready to hang up the sparkly high heels just yet.
"I would do it again in a heartbeat," she said.
×
Photos
Related links
Related stories
Most recent Utah stories