Estimated read time: 2-3 minutes
This archived news story is available only for your personal, non-commercial use. Information in the story may be outdated or superseded by additional information. Reading or replaying the story in its archived form does not constitute a republication of the story.
SALT LAKE CITY — A Utah musician has a whole new reason to sing. His 11-month-old son is going through potentially life-saving cancer treatment, and he's singing to raise the money.
On the Fourth of July, Mike Massè took his son, Noah, to Primary Children's Medical Center, thinking Noah had a severe stomach flu. Noah had been throwing up and lethargic. The next day, he seemed worse. After a CT scan, doctors found an aggressive tumor, about the size of a golf ball, on Noah's brain.
"I was in complete ruin when I heard it," Massè said. "Part of my soul died because he's such a beautiful, perfect little baby."
Surgeons performed an emergency procedure on Noah's brain, but, Massè says his son "crashed" on the operating room table. Doctors revived the boy, but, he was bleeding so badly, surgeons could only remove about half of the tumor. That's when the news got worse. The test results confirmed the tumor is malignant. Massè says he had an extremely hard time accepting this fact.
"I was in denial from the moment they mentioned it," he said. "I said to myself, 'No! This is a stomach flu. It's just a stomach flu. Just give him some fluids.' I didn't want to believe it."
The more they learned about the tumor, the more they had to fear. One surgeon told him that these kinds of tumors frequently come back. Even though there are children who have survived these kinds of growths in the past, the surgeon told Massè that the tumor usually wins.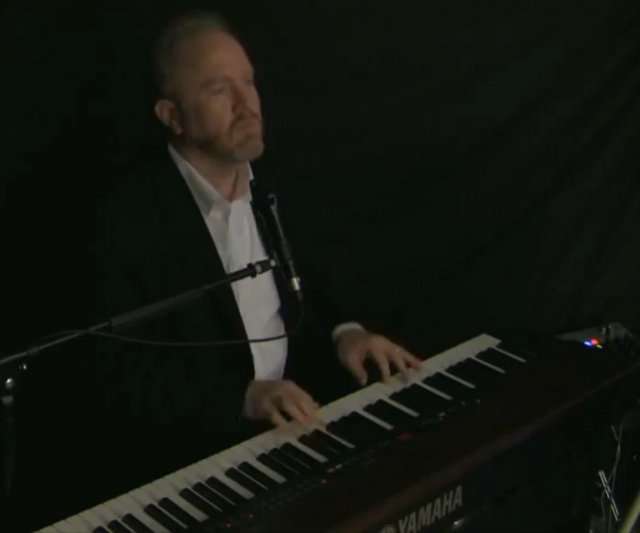 "The doctors were very honest with us and said that this is the kind of [cancer] that usually comes back, and they gave us some pretty disheartening statistics about survival rates," Massè said.
Feeling helpless, not knowing what to do, he shied away from social media and his YouTube account. His record label, Cover Cows, told him to reach out to his fans and let them know what was happening. So, Massè covered the famous Beatles song "Let It Be." The label put the song on iTunes. After royalties are paid, all proceeds from the song will go to Noah's medical costs, which will be high.
"We've had four brain surgeries and two weeks in the ICU, and we're in the hundreds of thousands [in medical costs]."
People can also make donations through the Cover Cows website.
Massè says the response has been fantastic. As of Monday night, over 1,700 individual donations had been made.
For now, Noah is on chemotherapy. Like many cancer patients, he has good days and bad days. His current round of chemo will last another couple weeks. Then, doctors will reevaluate whether or not Noah will need more surgery.
×
Photos
Related links
Related stories
Most recent Utah stories